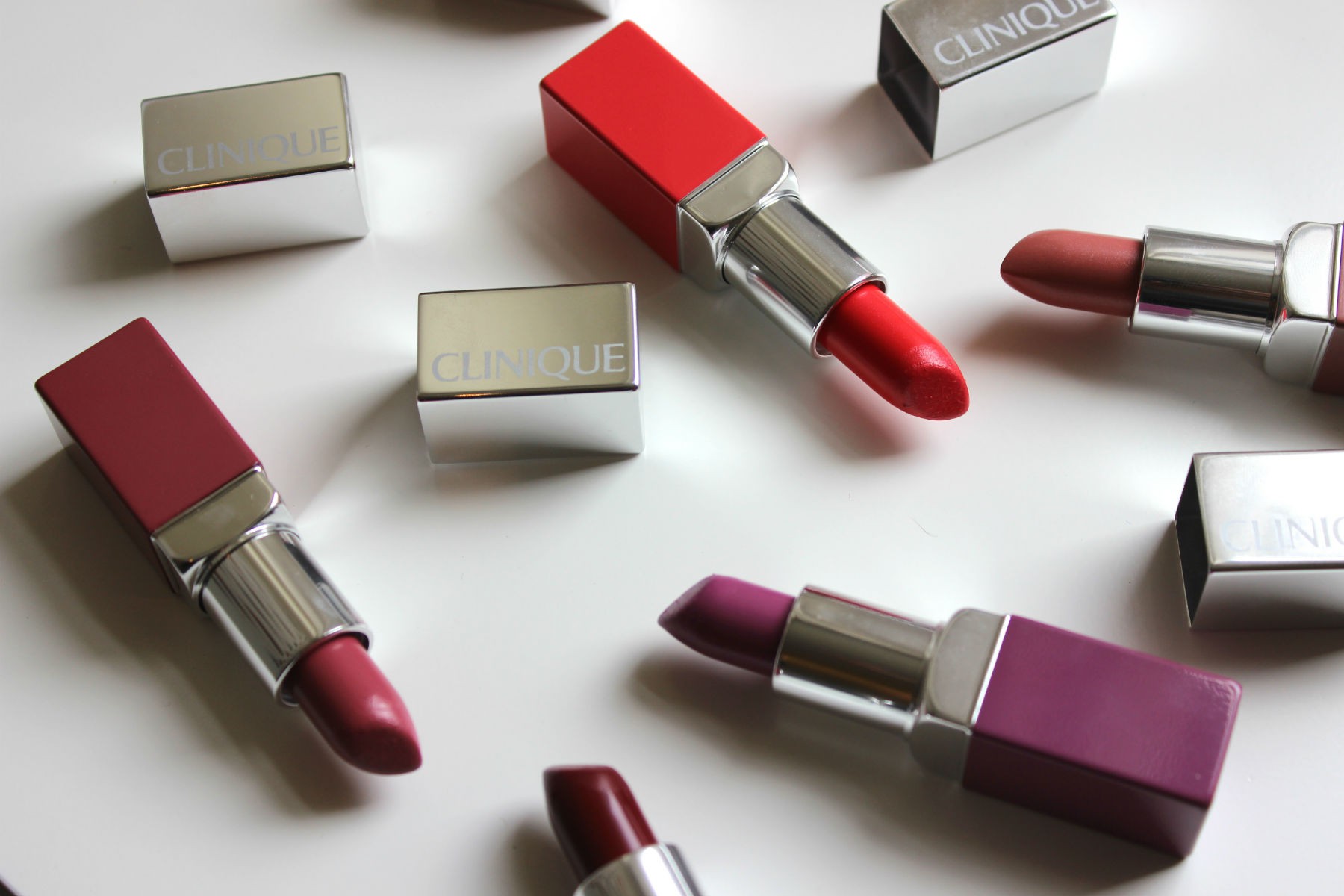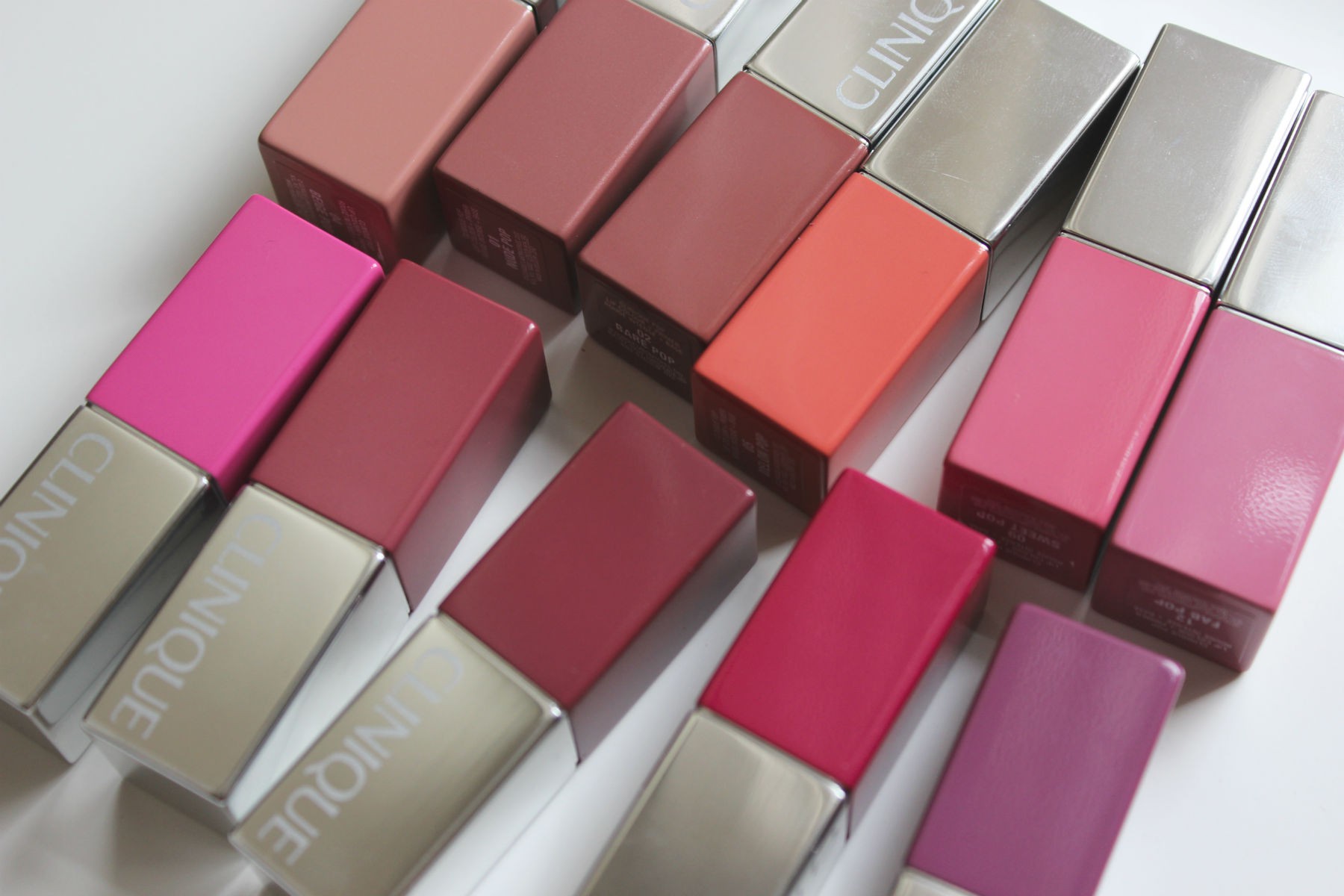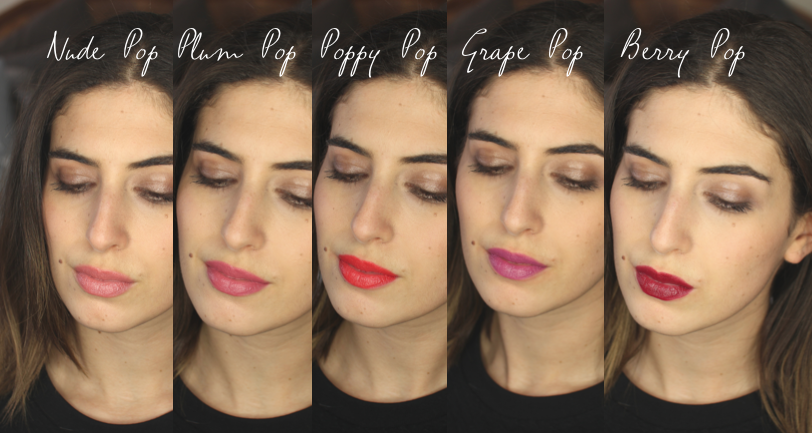 It seems that every brand left right and centre is launching a new lipstick range at the moment and after falling in love with the new Chanel Rouge Coco's, I was intrigued to see what Clinique had in store. To add to the pop family and the ever so cute Cheek Pops, Clinique have now launched the Lip Pops… oh they are good with their clever names aren't they?!
There are 16 shades available in the collection, a mix of nudes, pinks and violets and as with all Clinique products they are 100% fragrance free and allergy tested. The texture of these aren't far off from a lip balm but these lipsticks claim to also be a primer, as well as a lip colour. To me a primer is something you apply underneath a product but in this case I think it refers to the longevity as well as it's ability to smooth out texture.
The lipstick contains shea and murmur butter which is why they feel so moisturising and comfortable on the lips but the flexible polymers keep the colour vivid and vibrant. It's nice to not have to pick between pigment and comfort, these lipsticks definitely do both!
I also really like the packaging, it's simple, quite old-school in it's shape and a complete timesaver when looking for the colour you want to wear. You can just grab'n'go!
My 5 favourite picks above are going straight into my daily makeup drawer and I'm looking forward to wearing them with different makeup looks.
At £16 they have a reasonable price tag. They are already out in Boots and will be on the Clinique website from 17th April. Do any of my top 5 pops take your fancy?