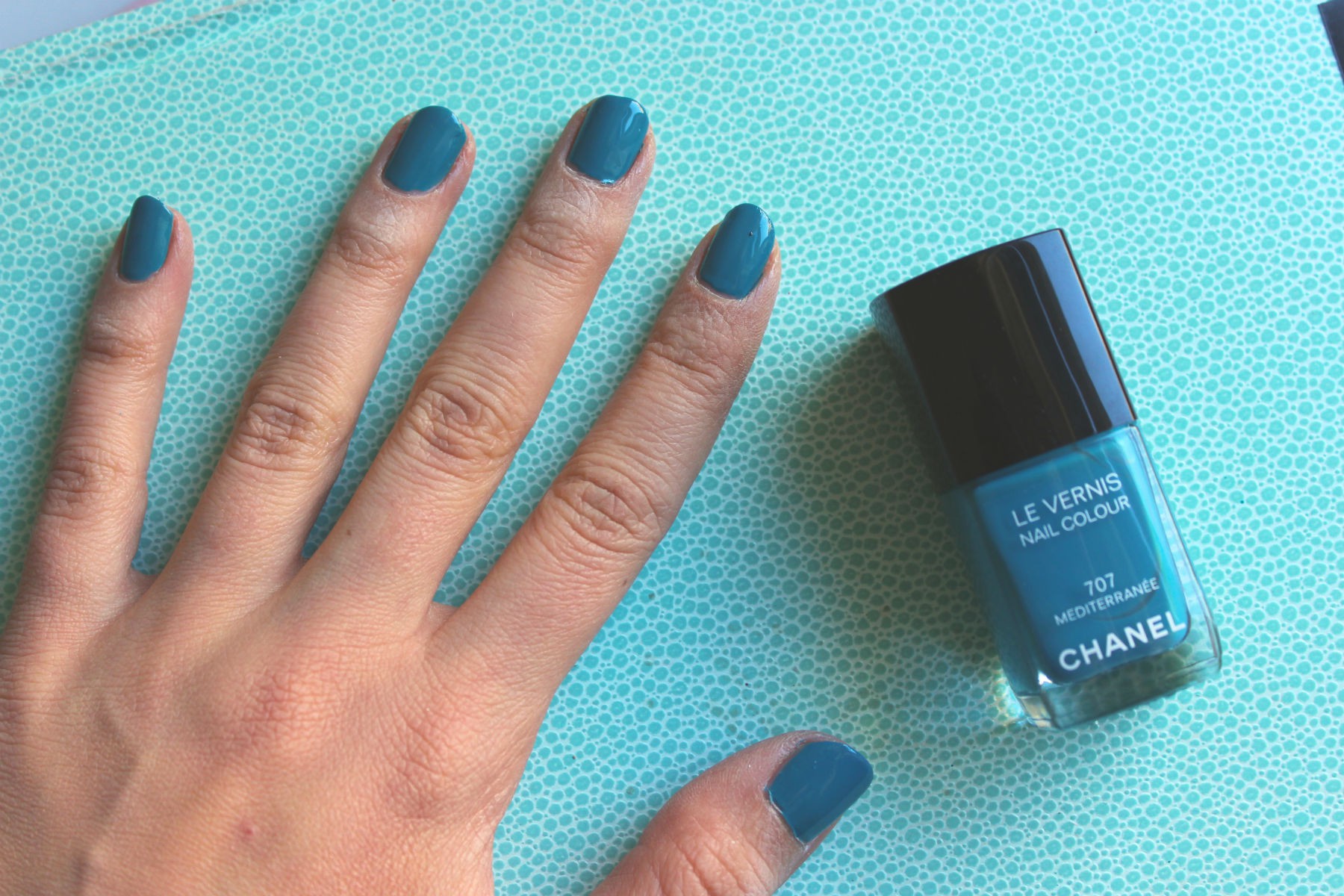 Ahead of tomorrow's post which is a full review on the Chanel Beauty 2015  collection, I thought I'd show you my favourite nail polish shade from the new selection.
707 Mediterranee is a described as a "pure, deep, ocean blue". It's a bright aqua and I think it's really nice for the summer. It's a sophisticated take on Topshop "Pool Party", a bluey green that's not pastel, for a change.
What do you think? Come back tomorrow to see the full Chanel '15 collection.