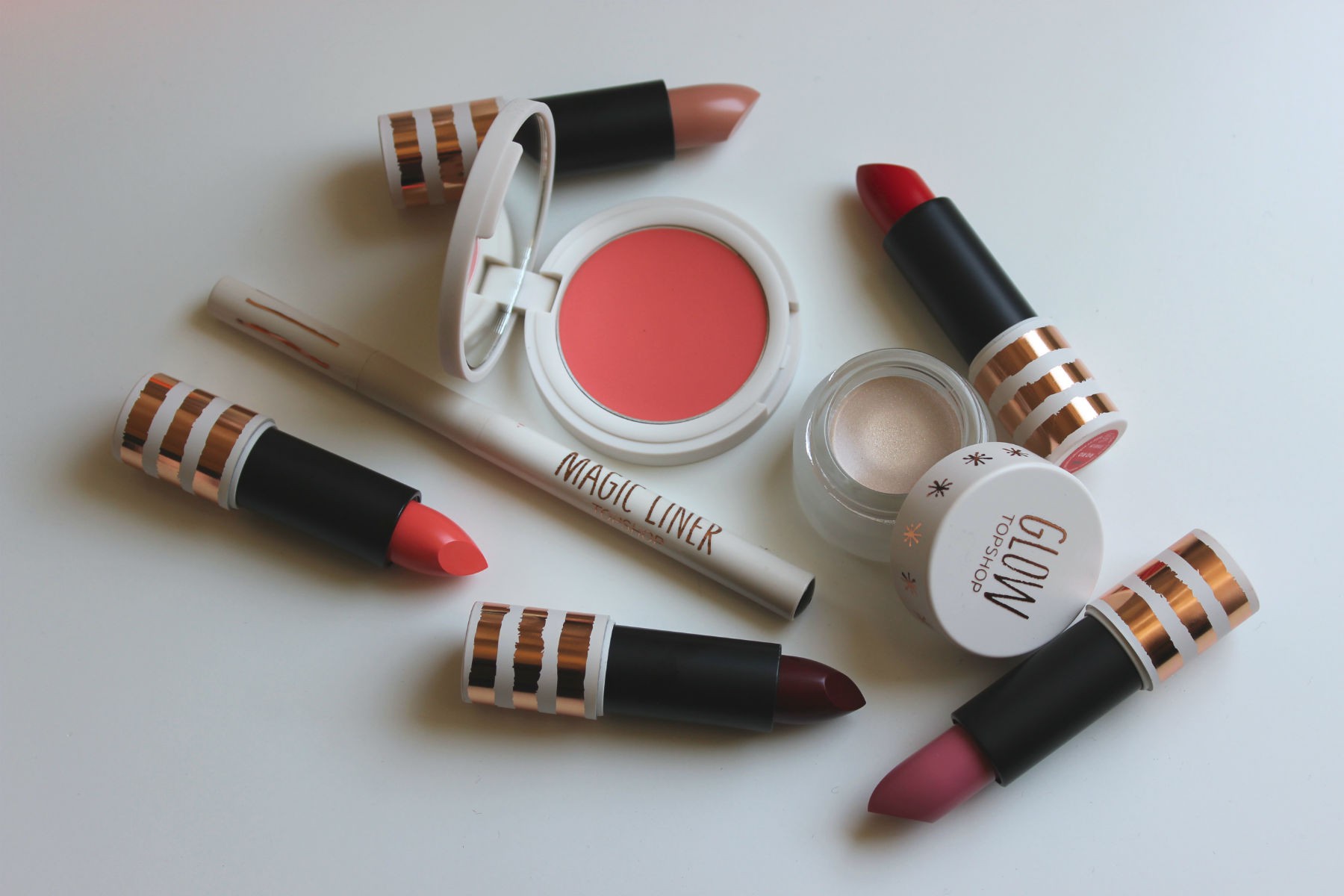 I remember Topshop launching their beauty range like it was yesterday, but apparently it's been 5 years, which is crazy! I've always been really impressed with the quality and presentation of the products, so I'm not surprised that it's done so well.
To celebrate 5 years of success, Topshop Beauty is introducing an exclusive collection made up of the 5 most in demand products and shades from the past 5 years. The collection has been wrapped in limited edition packaging which is a beautiful rose gold take on their usual packaging. So what's in the collection?
The Glow Pot in Polished which is a gorgeous cream highlighter that I love to use, especially in the summer. The Cream Blush in Head Over Heels which is a cream to powder blusher in a spring coral shade. I've never tried their Magic Liner from the 2012 'Sisters of the new moon' collection but it's obviously a hit with customers as that's in there too in a classic black shade.
The Topshop lipsticks have always been popular and they seem to pick the perfect shades to go with the changing trends throughout the year. There were a couple of shades I was surprised not to see in here, but they picked the top selling shade from each of the 5 years and they were Rio Rio (bright red), Ohh La La La (coral), Innocent (soft pink), Nevada (nude) and Beguiled (wine). So there's a nice mix of brights, dark, nudes and light pinks.
I'm a huge fan of Topshop nail polish as it's affordable, great quality and they have the nicest shades. Over the past 5 years Topshop have sold over 2 million bottles to their customers! I was obsessed with Pool Party so I'm sad not to see that on the list, but the top 5 are Adrenalin (pink glitter), Heart of Gold (gold), Green Room (bright green), Parma Violet (lilac) and Boy Next Door (pale blue).
I think it's a great idea for a collection and a lovely way to celebrate 5 years of Topshop Beauty! The 5 years collection will be available on the 5th day of the 5th month 2015. Of course!