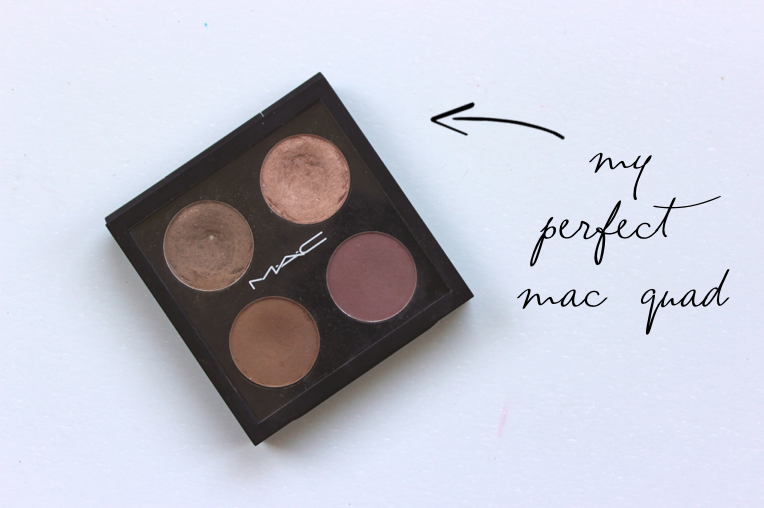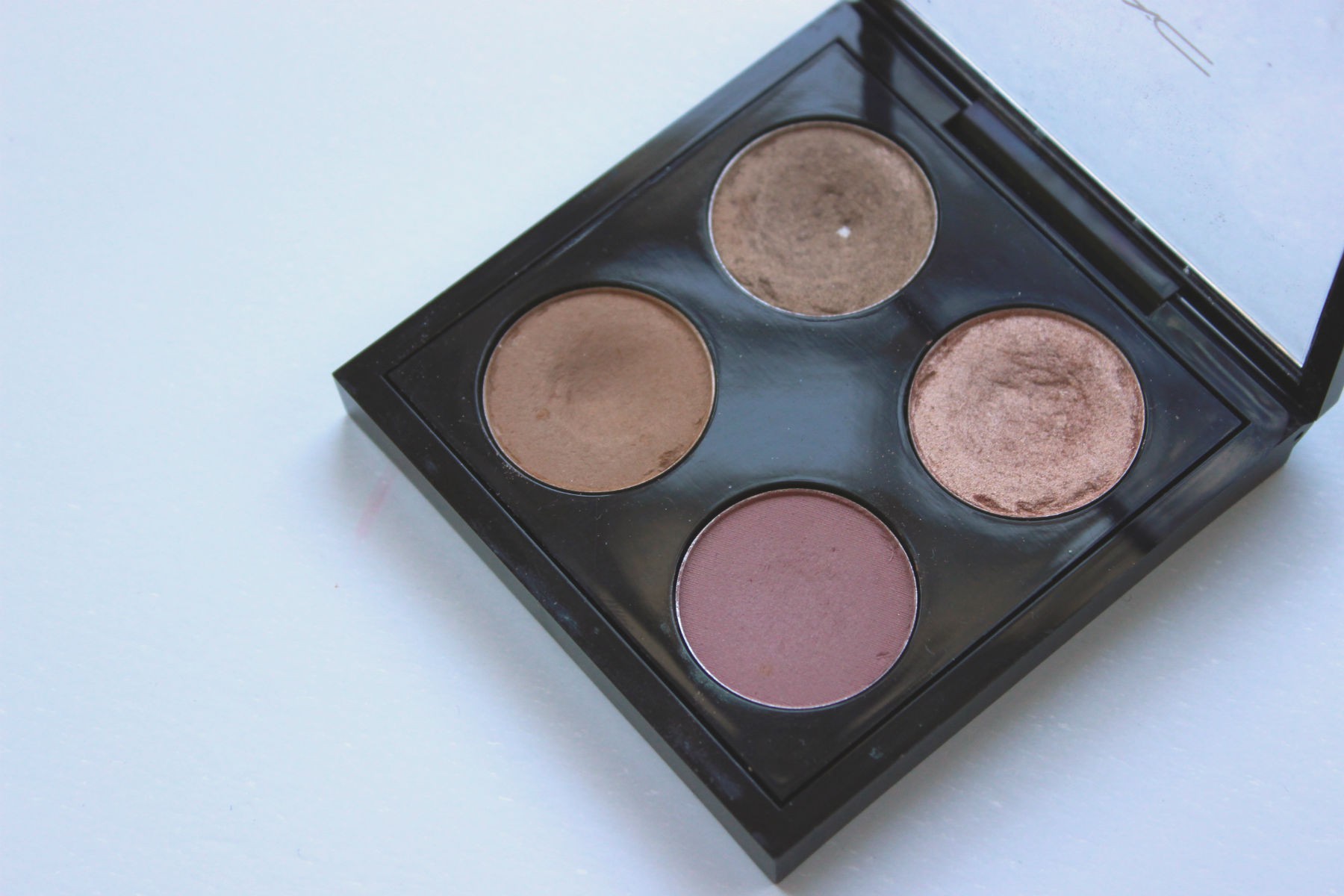 Asking me to pick my favourite MAC eyeshadows is like asking me to pick my favourite child… wait I don't have any children, so that doesn't work. Well you know what I mean! My tactic was to open and grab, picking the first four I felt I couldn't live without. So if you ever wondered what my perfect MAC quad would look like, here it is!
Patina is pale, golden sheen with a frost finish and I love wearing this all over the lid. It's quid cool toned and from what I've seen I think it's quite similar to Burberry Pale Barley but with a slight taupe tone to it. It's such an easy colour to wear and catches the light beautifully.
All That Glitters is a pale golden-pink that's quite shimmery but not glittery. This shade looks gorgeous with purple liner or a taupe shadow in the crease and it's one I wear all the time. I think it'll suit most eye colours and it's a favourite of so many other beauty bloggers.
Cork is a medium-warm brown that's an absolute essential in my palette. It works perfectly in the crease with almost any eyeshadow and I love taking this quite thick underneath the eye. It's like Charcoal Brown but with added warmth.
Haux is probably the one you didn't expect me to say but I love the brown/plummy tone of it. It reminds me of a shade in the Naked 3 palette that I use all the time and it works great with All That Glitters. It's a nice change from just brown and is really complimentary to brown eyes.
So there's the dream team all cozied up together in one quad. I'm tempted to keep them this way as I'm so happy with my choices! I haven't done swatches because my hairy arms should not be in photos and I failed three times at capturing the shades on my eyes. SO… I'd recommend googling for swatches as they'll all be there or giving them a go yourself if you can get to a counter.
Thanks Catie Newson for requesting this post. If you'd like to also request a blog post, submit your idea here. Thanks!