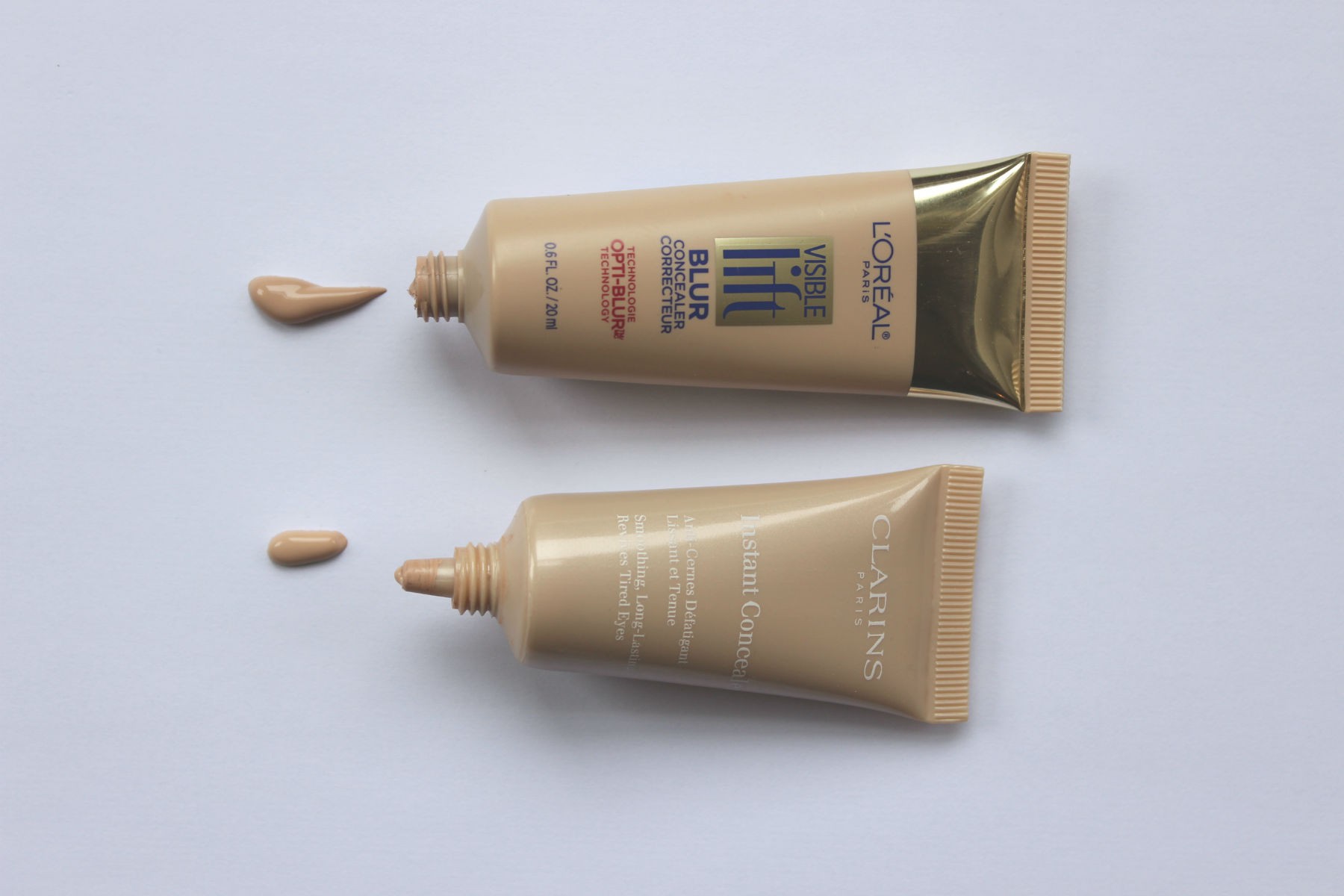 The Clarins Instant Concealer really had it's moment towards the end of last year and I'm not surprised that it attracted so much attention. It's a very different kind of concealer to the usual 'concealer in a tube with a doe-foot applicator' that I'm used to. It comes in a small tube and you squeeze the liquid-y product out to apply as you wish. It's a very wet formula but it's also very pigmented so a little goes a long way. I think a lot of people use this as a concealer/foundation hybrid as it's so easy to use on larger areas, either dabbing it with your finger or blending with a brush. It's has decent enough coverage to use on the face and gives enough glow and light to use under the eyes. I do find, though, that I have to go in with a second layer to cover my dark circles and quite a bit of powder is needed to set it in place.
It didn't even occur to me when picking up the L'Oreal Visible Lift Blur Concealer in America that it would fall into the same category, despite it's similar packaging. Like the Clarins one it squeezes out (in a slightly less user friendly tube) a liquid concealer that's high in pigment and easy to blend. I'd say the L'Oreal one is slightly more satin textured, less 'wet' than the Clarins and it also has a strong pink undertone to it, making it more of a corrector. I have the shade 01 in the Clarins and 301 Fair/Pale in the L'Oreal and they are quite different in tone and the pink works well on dark circles. Unfortunately the L'Oreal concealer isn't available in the UK yet but is rumoured to be coming over later in the year. For us UK girls we need to stick to the Clarins version but if the L'Oreal concealer is available to you and you like colour correcting under your eyes, then give it a go!
Oh I do love a good dupe!