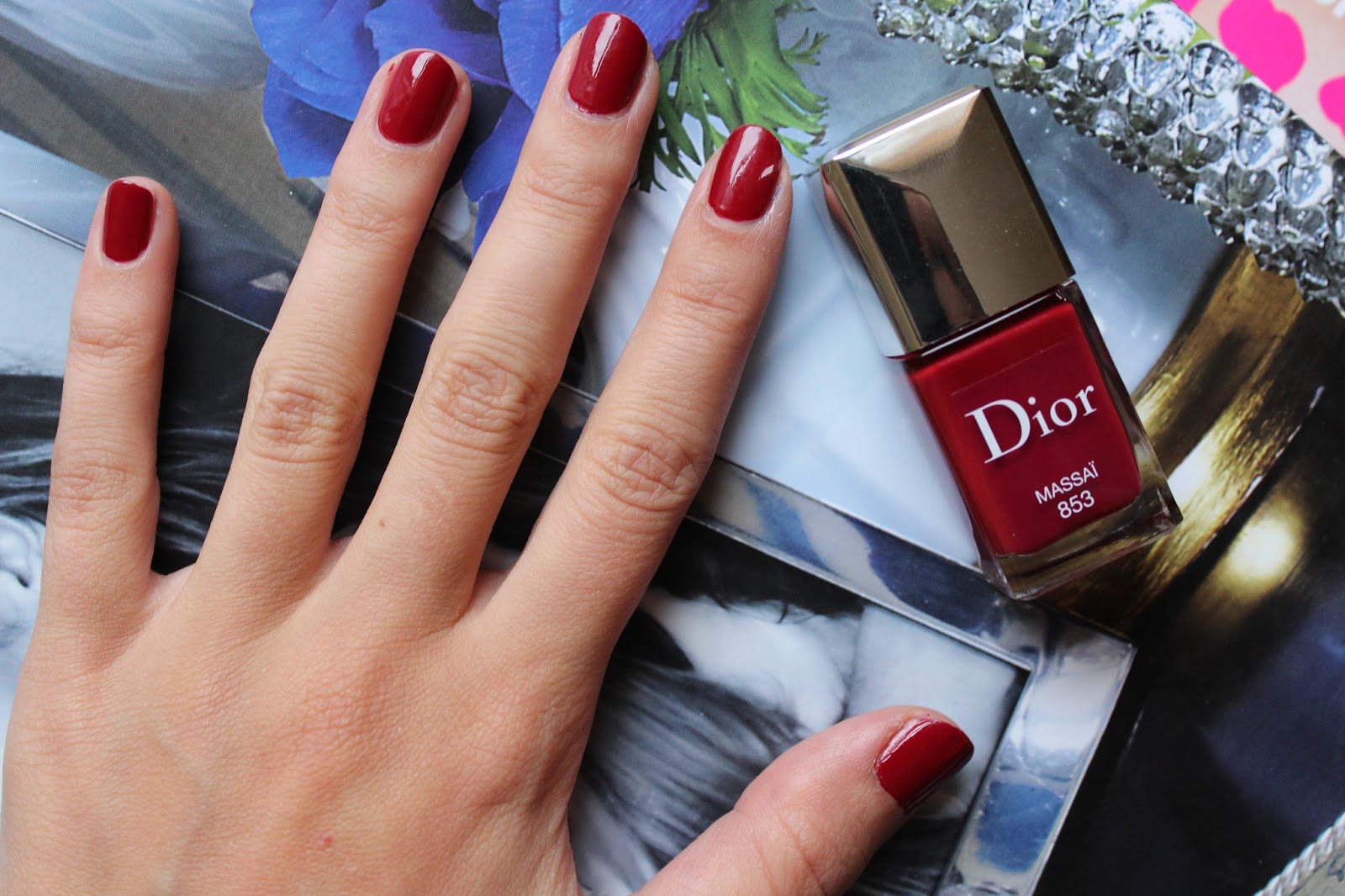 Seeing as I am a self-confessed nail polish addict with an edited down collection of 135 polishes, it's surprising that until now I'd never tried any from Dior. I think it's because I've always been so content with low end polishes that I never felt the need to see what the super high end brands had to offer for nails.
I'm happy I did though. There's definitely something different in the way that this polish applies and sits on the nails compared to even the gel textured budget polishes. The perfectly shaped brush meant I could easily paint the nails without messing up and after one coat the paint looked super glossy and opaque. I applied two coats for the sake of it but it really didn't need it. I think it's the gloss that really wowed me and made me see the difference in the quality of the polish.
The shade Massaï is a sophisticated, deep red that'll be gorgeous in the Autumn. I always thought Dior nail polish bottles were a bit too small but I actually found it really easy to hold and it's kinda cute!
I'm impressed. Damn… Now I'll have to check out the other shades.