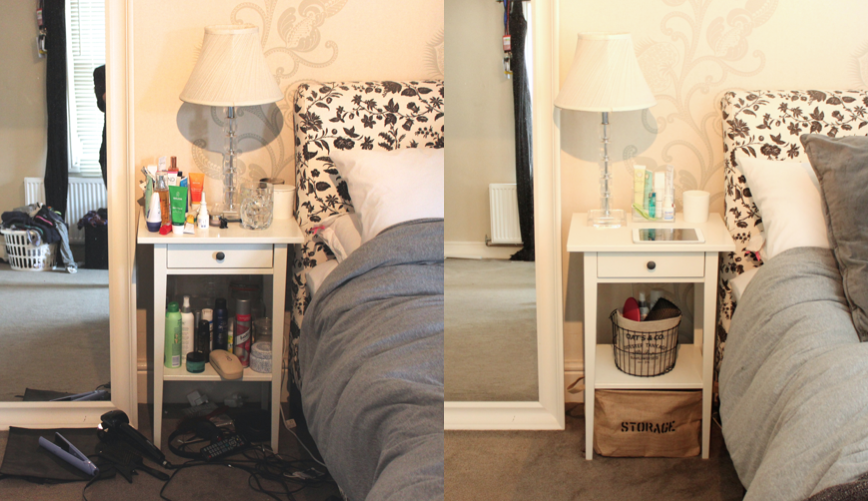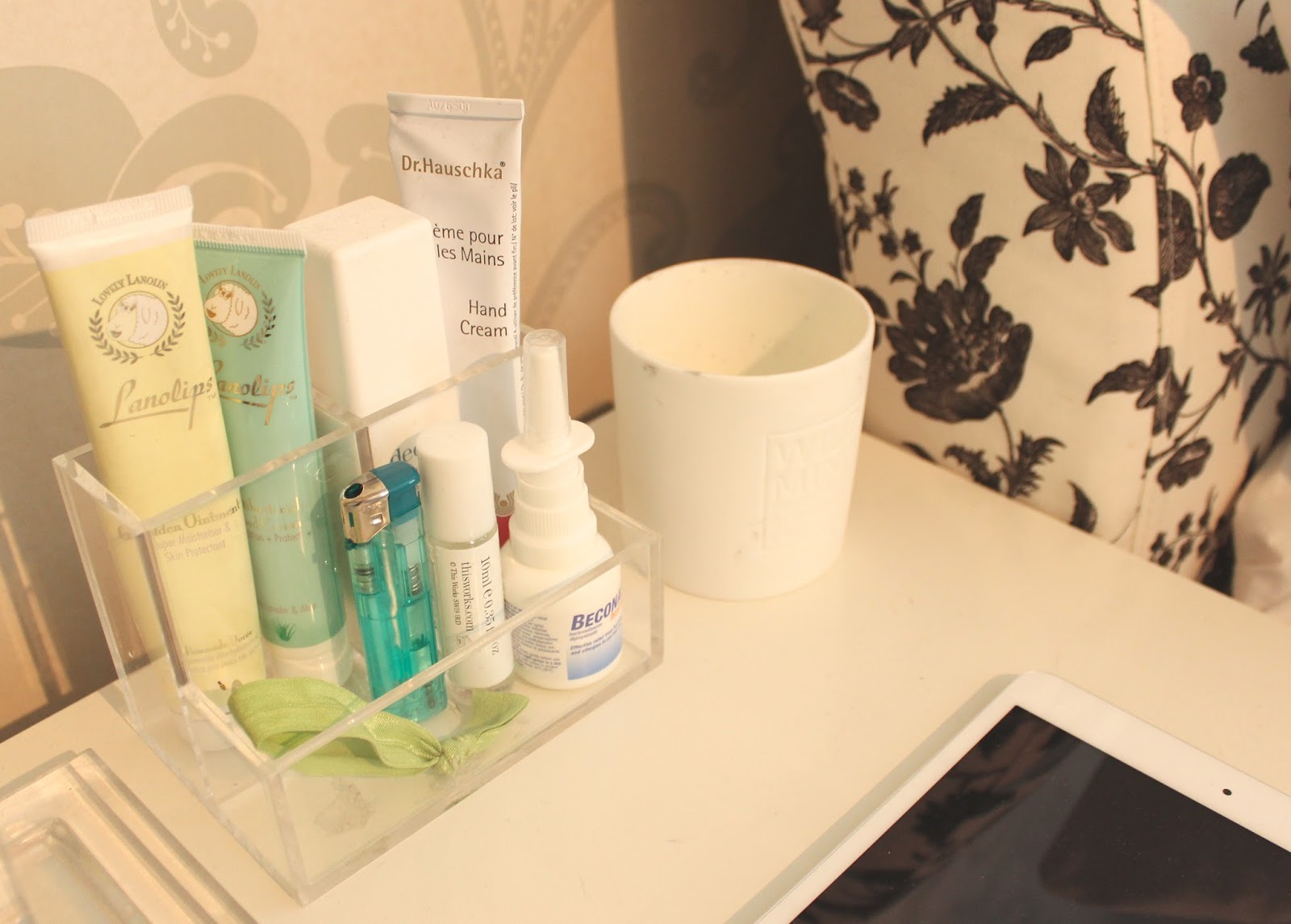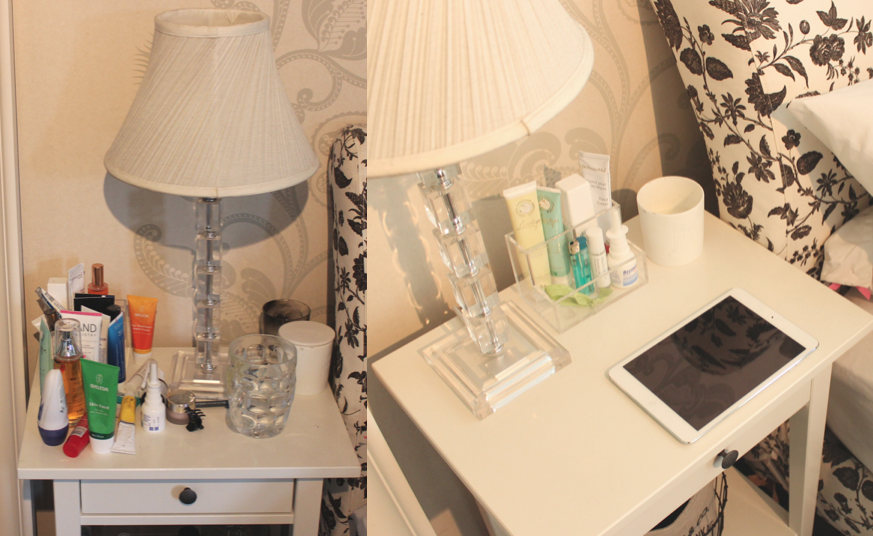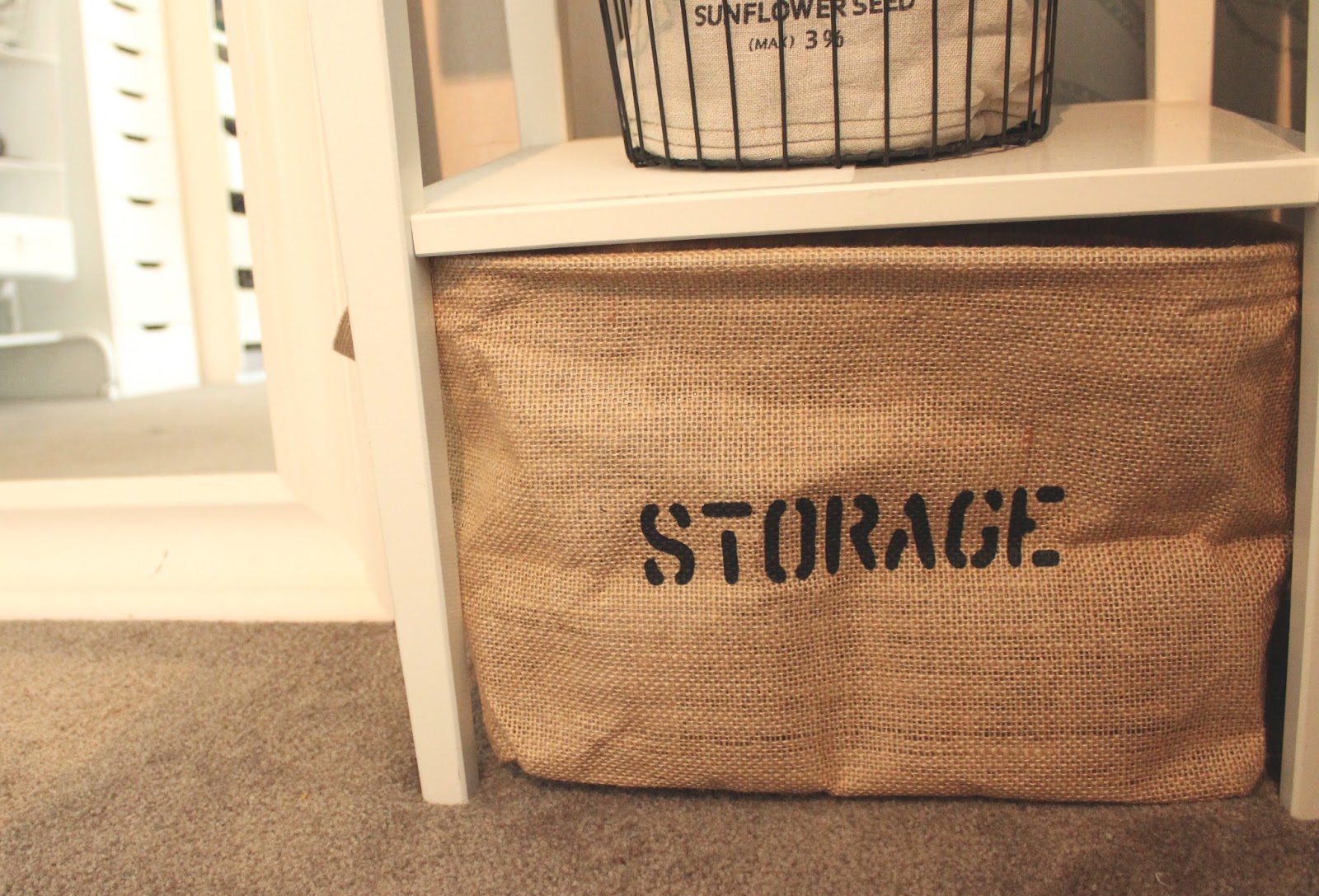 I think we all have those areas in our bedroom that I like to call 'clutter central'. Mine is my bedside table. No matter what I do, everything seems to end up there. The surface is usually scattered with lip balms, cups of water, candles and hairbands. The middle sections has more hair products on display than a salon would and at the bottom is a tangled mess of hair straighteners, hair dryers, tongs and headphones. It was definitely time for a detox, but this time instead of just tidying the area I wanted to find some storage solutions to prevent it turning back into this mess…
Let's start at the bottom, do I really need all my hair tools sprawled out on the floor?! No. I found this soft storage bag at H&M Home and it fits perfectly underneath. In there I keep all my hair tools and because the bag is soft and bendy it's easy to reach in to grab one.
Now to tackle the product mess. I tend to do my hair in my bedroom sitting in front of the mirror, so I like to have products nearby but there is no way I use all of those. The ones I use less frequently I put back into the bathroom and for the others I found another storage solution at H&M Home. This small wired basket and 'Oats & Co' basket were sold separately bur I thought they looked great together. Inside I keep my hairbrush, heat protector and my most used styling products. Underneath the basket I keep an invisible heat proof matt so I can rest my straighteners on the table whilst straightening my hair.
I find it incredibly hard to keep surfaces clean and tidy but there really isn't much I actually need on my bedside table so I tried to be strict. So here are some new rules I've created for myself…
1. Only one candle on the table at a time
2. Remember to take the cup down to the kitchen every morning!
3. Only one lip balm on rotation at a time
I'm so glad I made the time to do this because as silly as it sounds, a detoxed bedside table and a tidy environment definitely makes for a better sleep
(
mum you were right for all those years!).
So have I inspired you to give your bedside table a detox?