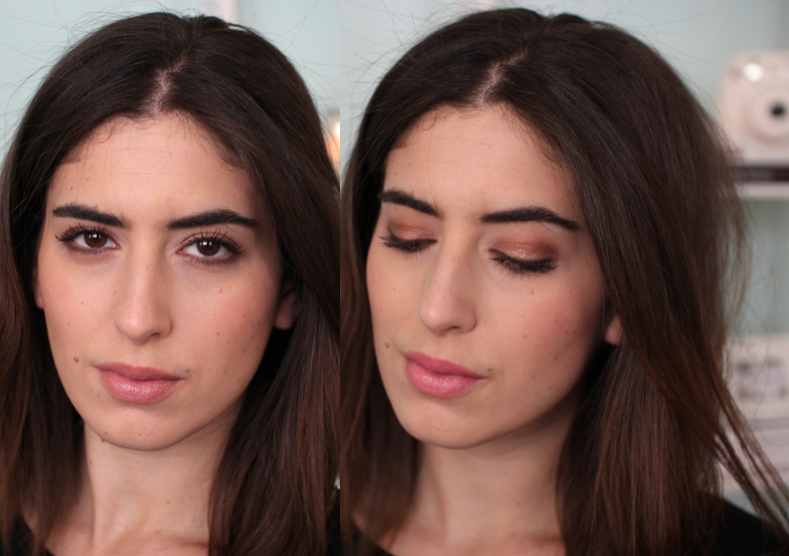 I stumbled upon the L'Oreal Paris Collection Privée lipstick range last weekend in Superdrug and I don't know where I've been, but this is the first I've heard of it. There are so many new launches and sometimes they can whizz by without me noticing, this was one of those. It grabbed my attention in store though, so I picked up two to try out.
There are definitely pros and cons with this range, but a huge pro is the idea itself. I find nude lipsticks quite hard to shop for in the drugstore as a collection usually offers multiple pinks and reds but only one nude shade to suit all. The idea of this collection is to offer a nude lipstick to suit every woman. Depending on your skin tone, hair colour and other factors, everyone will suit a different nude and L'Oreal have used iconic famous women to represent the nude shades. I think it's a great idea and makes shopping for a nude lip so much easier. I picked up Cheryl
and Julianne's nude, although clearly I'm not Julianne's colouring I just like pink nudes sometimes.
The formula is quite sheer, which I don't actually mind because it means you don't need a mirror to apply them and they work more like a moisturising nude balm. I think for their price (£8.19) they could have been more pigmented but as I said, the sheerness doesn't really bother me as I'm happy to reapply and nudes that are too pigmented can look a bit strange on me. Something I really disliked about these lipsticks is the scent of the product and I was heavily warned about this on Twitter. They smell like proper old school, grandma lipsticks and it's such a strong scent that when I have it on I can't really talk or breathe without feeling like I'm inhaling the plastic scent. At first I thought it wasn't that bad and that I could overlook it, but after a few attempts I find it so bad I'm not even sure I can wear them…. It's a massive shame.
I love the two shades I picked. Cheryl's nude is the perfect brunette nude and Julianne's is a pretty pink toned nude which works well as an everyday lipstick. I'm truly gutted about the awful scent as I would have loved wearing these nudes, but I think if you're not as sensitive to smells as I am, you'll love these!
Who's nude suited you from this range? Did you mind the scent?