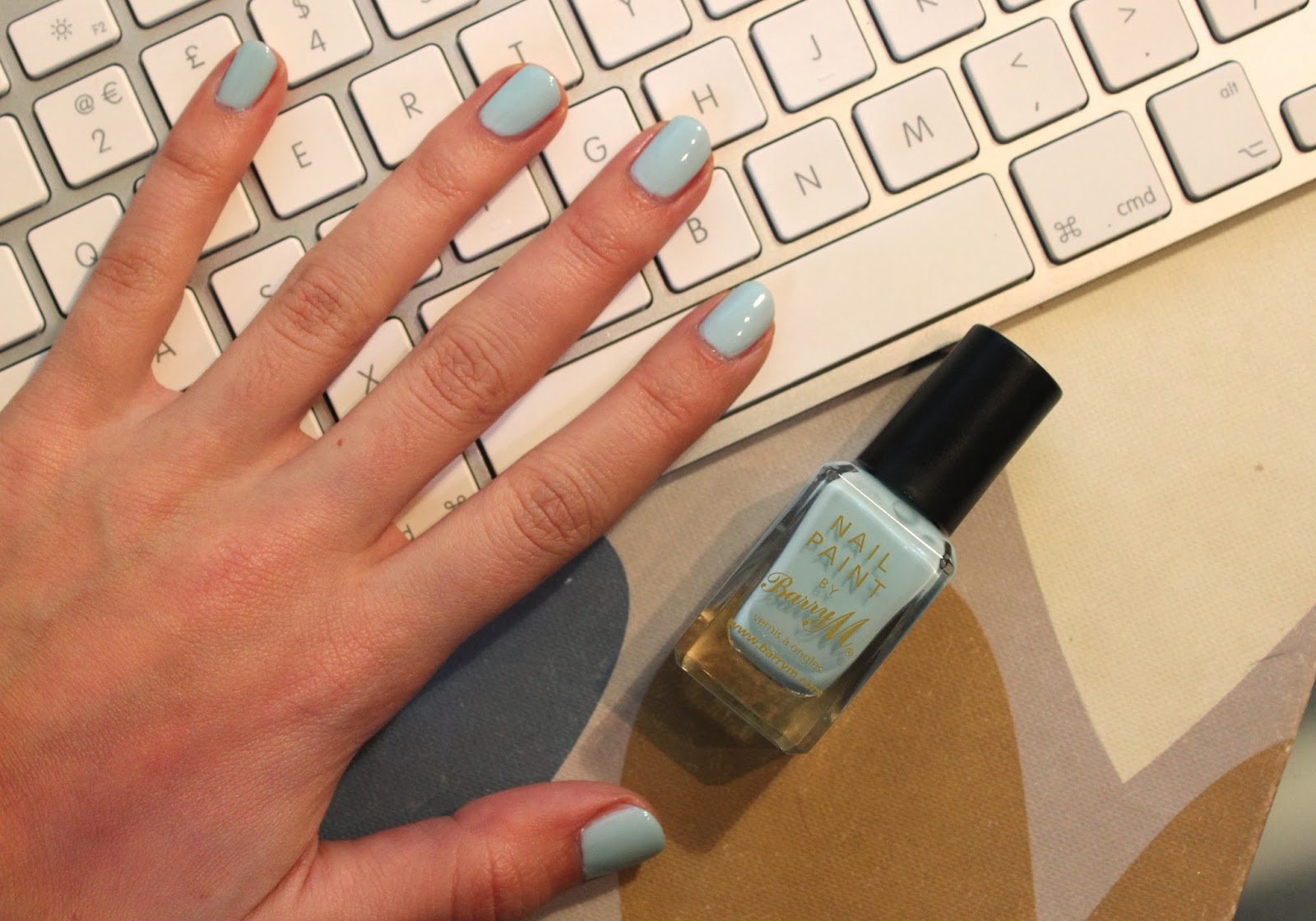 So, who says pastel nails are just for spring and summer? I have loved wearing deep wine reds and navy on my nails, but last week I got a craving for something lighter and stumbled upon Barry M Blue Moon.
In the bottle it looks light blue with a pretty aqua shimmer but once it's painted on the nails the shimmer is almost invisible. The formula is very sheer, so it took three coats to get it this opaque. I really like the colour though and it seems different to the other light blues I have, I actually like that it's sheer!
If there is any pastel shade you can wear in the winter it's definitely light blue. If it's good enough for Jo Malone's Christmas collection, then it's good enough for me!