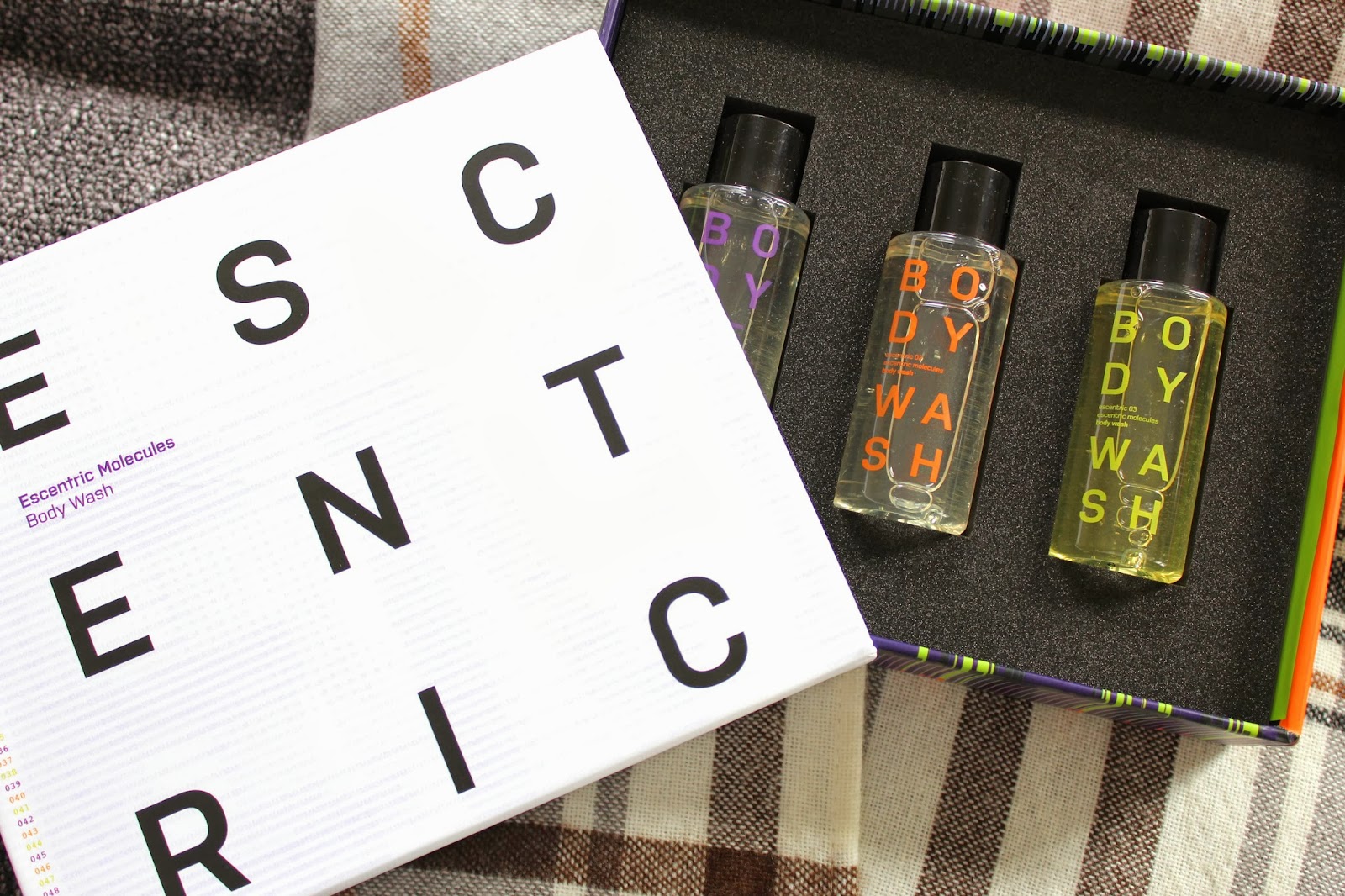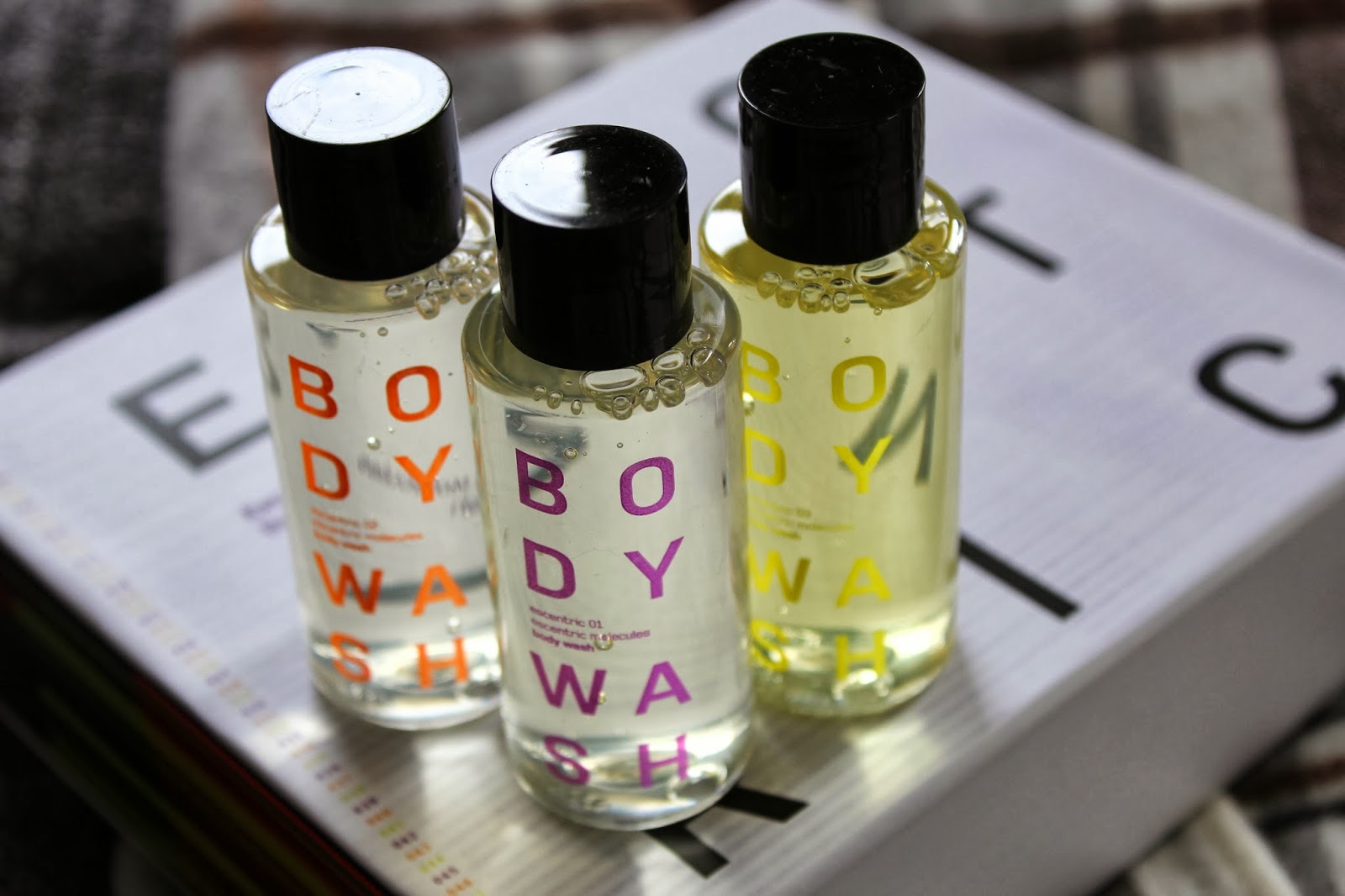 By now you've all heard me rave about Escentric Molecules Molecule 01 fragrance, check back to this post if you haven't. The whole idea behind the fragrance is brilliant and it really works so the launch of their new body wash range excited me tremendously. I got to try out this mini travel size set, which unfortunately isn't for sale, but the full sizes are available from Cult Beauty and they look amazing!
There are three body washes, one for each Escentric Molecule fragrance and they all include an active ingredient called Energen which makes them energising, moisturising as well as cleansing on the skin. They are all sulphate and paraben free and contain all naturally derived materials.
In terms of scent, just like the fragrance, they don't smell of much when you sniff them in the bottle, but the scent works with your skin and develops it's own unique scent throughout the day. They work particularly well if you pair them with the matching fragrance.
The body washes are £25 each and although you may be thinking "meh, it's just a shower gel", if you've tried the fragrances you'll know why I've dedicated a whole post to these!
Are you an Escentric Molecule addict too?