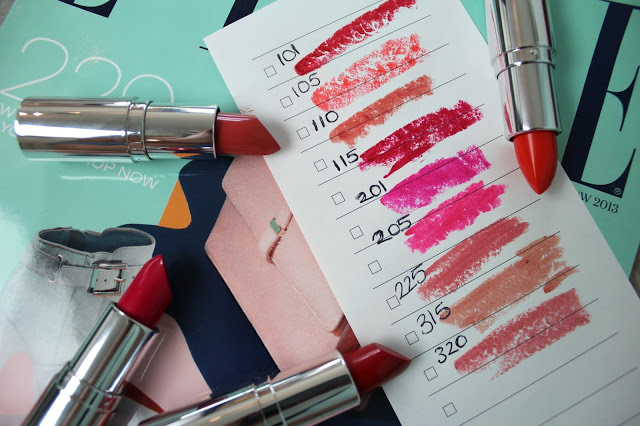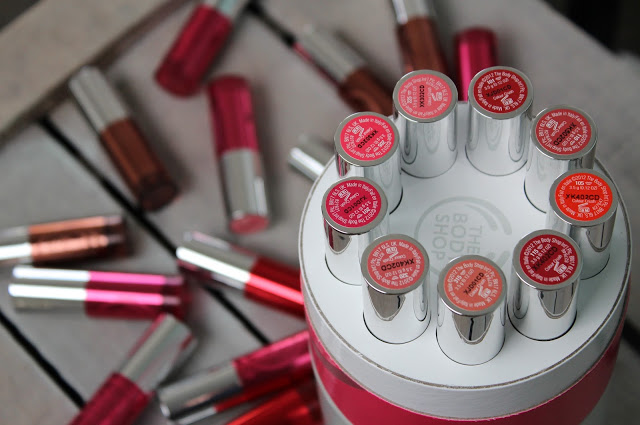 The Body Shop isn't usually somewhere I look to for makeup, but with their new Colour Crush lipsticks replacing their Colourglide line they're seriously making my beauty ears perk up!
As always, The Body Shop are incredibly focused on fair trade ingredients and these lipsticks are no exception. The cherry seed oil and marula oil are the reason these lipsticks are incredibly moisturising and glide on easily without dragging the lips.
There are 24 shades split into three colour categories; reds, pinks and nudes. I have to say there are a few questionable browns but I've picked out my top 9 to show you and I think they're pretty great.
Fuchsia lovers go for 201 and 205 which are both really vibrant and eye catching. Nude gals, there are a lot for you to choose from, my favourites are 110, 225, 315 and 320 which are all slightly different but all pretty pink/peachy toned nudes. I also love 105 which is a bright orange, 101 a true red and 115 a deeper raspberry red.
The colours are really bold, but the formula is moisturising and that's normally quite hard to find. Be aware that some finishes are quite pearly, but there are definitely still quite a few wearable shades.
They're £10 each, so quite mid-range, but if good quality ingredients is your thing I think this is quite an exciting launch. They're available in store from 20th August, so you'll be able to browse and swatch for yourself!
Are you already a fan of They Body Shop's makeup range? Will you be trying these?