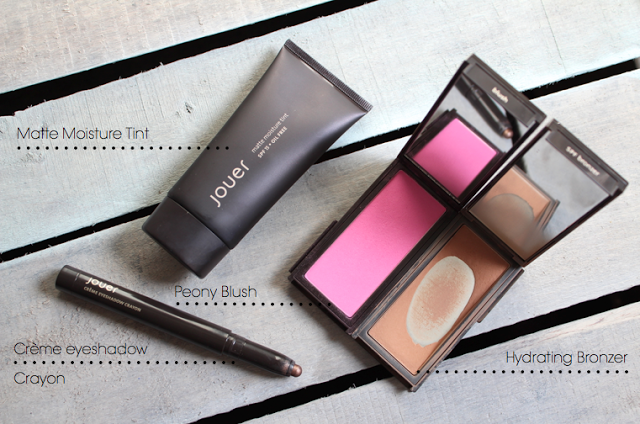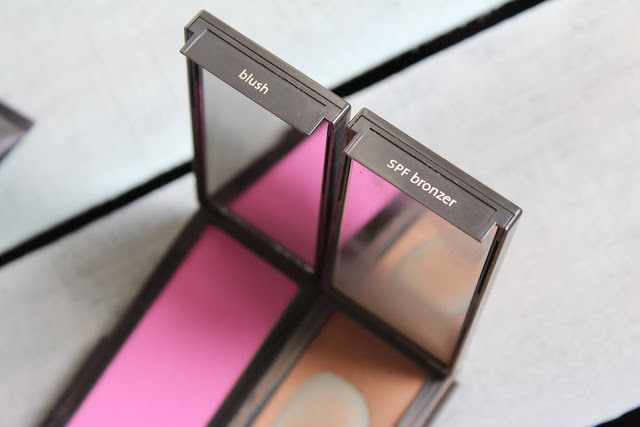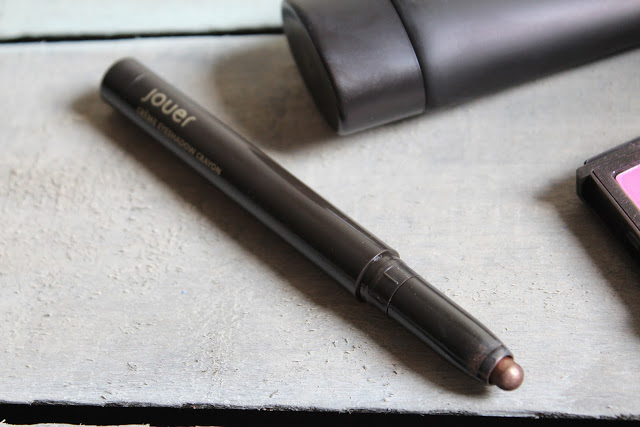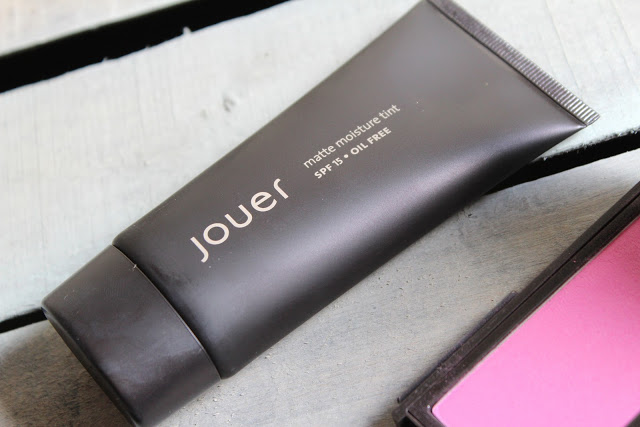 Jouer is a brand that has seemed to creep it's way into the beauty world and after just adding a blusher to my collection I thought it was about time to talk to you a bit about the brand.
The brand was created for real women, it's all about natural colours that mix well together and easy to use products that include good ingredients. I recently watched this video, which really explains the brand well and how accessible the products are. Aside from the amazing quality of the products, what I really like is the clever packaging. You can clip together almost all the products, including the lipgloss, which is what I've done with my bronzer and blusher. You can make your own personalised palettes and switch them around as often as you like (as long as you're quite strong, they're a bit tough!)
The matte moisture tint is the most recent blogger hype and I do love a good blogger hype so I was excited to give it a go. I tried the luminizing moisture tint and liked it, but it's a very sheer tinted moisturiser which would be better for the Summer. I would NEVER normally go for a matte foundation but this product is more of a tinted moisturiser just without an overly dewy finish. I wouldn't say it's too matte, it just gives a nice smooth finish and it reminds me of the Laura Mercier silk creme foundation but much lighter and without that awful smell.
The crème eyeshadow crayon in 'Baroque' is perfect for anyone who likes easy eyeshadow. You simply swipe it on and blend it out with your finger and the shade reminds me of my favourite Maybelline 'On and On Bronze'.
I got the bronzer quite a while ago and have been using it every single day instead of my NARS 'Laguna'. I find that it gives a really natural bronze and as it's quite matte it's good for contouring. The formula is really soft and the fact that it includes SPF is pretty amazing! I did however find it a little too light for me and prefer the shade of Laguna so will be going back to that when this runs out. I recently had a little impulse buy and bought the powder blush in 'Peony' which is a bright, neon pink that looks scary in the pan but because of the soft formula it blends out really easily and looks so pretty on. I'm really happy with my bronzer/blusher duo and they work really well together.
You can buy Jouer from Cult Beauty in the UK, but it's more readily available in America. Have you tried anything from the brand? Any recommendations I should add to my collection?
All links below: