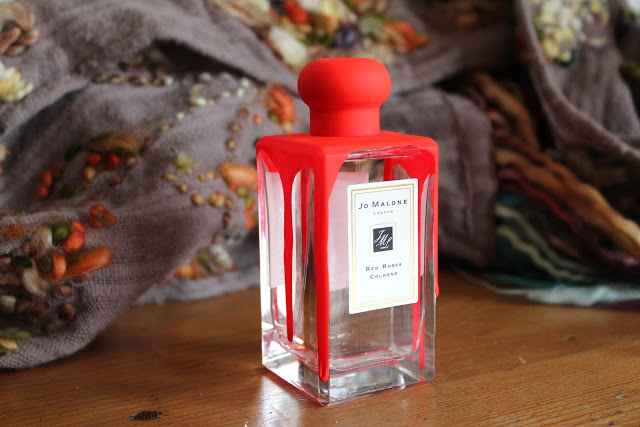 I was given a little sneak peak of this launch a little while ago and it's just as much a jaw dropper now as it was then. It's so unexpected, it's so on trend and it's so pretty.
Jo Malone London have collaborated with fashion editor and stylist Charlotte Stockdale to re-launch the Rose collection, a favourite of Charlotte's. The Red Roses cologne has been dipped in neon paint and each one has been hand engraved with it's own number. There are only 300 limited edition bottles available and each one says which out of the 300 it is (love that!).
Alongside the fragrance there will also be limited edition scented scatter cushions, sachets and cologne pouches with detailed hand-stitching in neon pink.
"My vision is to inject a sense of fun whilst still staying true to the spirit of Jo Malone London".
I'm not usually a fan of rose scents, but I like to mix this with my Eccentric Molecules Molecule 01 perfume and it makes it slightly muskier and more my style. The combination is heavenly.
These limited edition cologne bottles are released this Monday 1st April and will be exclusive to Selfridges London and Manchester, both in store and online.
If you're a fan of the Jo Malone Red Roses scent already then this is definitely something to splurge on, but be quick they're gonna sell fast!
Jo Malone London, 'Charlotte's Corner' £120*