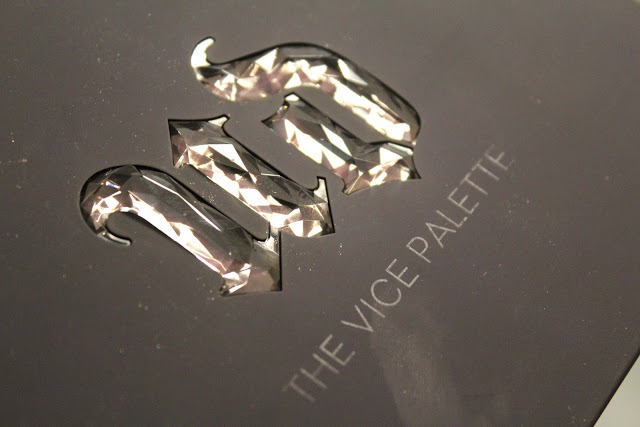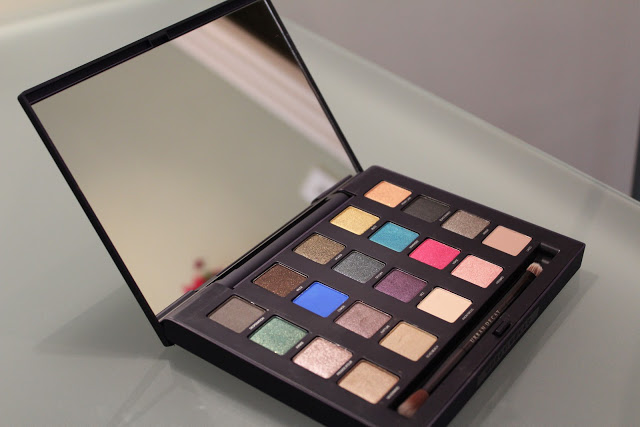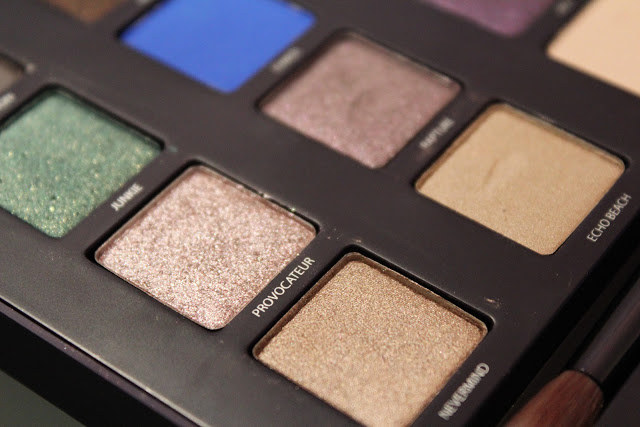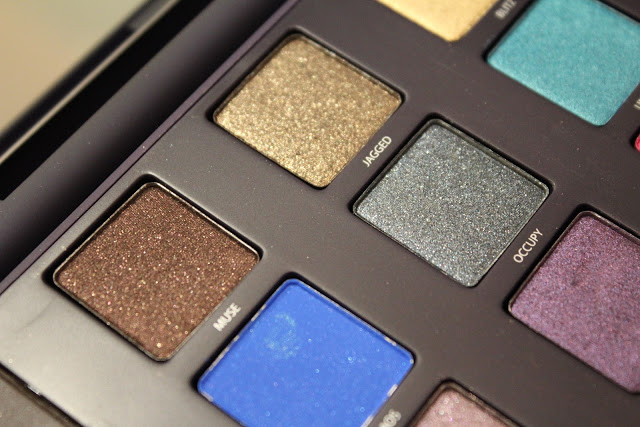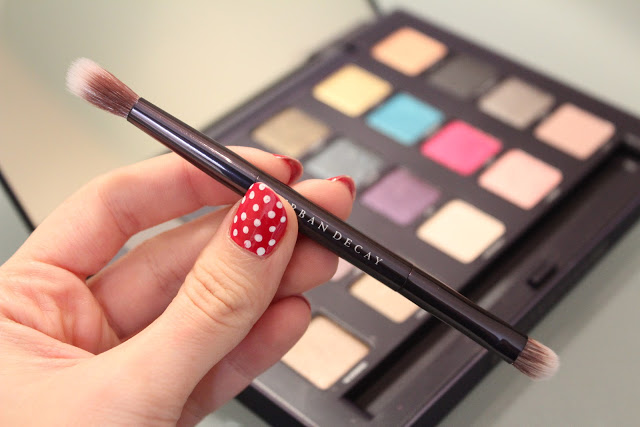 Urban Decay 'The Vice Palette' £42*
I'm writing this post tucked up in bed ready to go to sleep but I just HAD to share this with you ASAP because it's pretty amazing.
Urban Decay have launched the Vice palette for Autumn and it has… wait for it… twenty brand new eyeshadow shades in it! They were created exclusively for this palette and you can't find them anywhere else which is MEGA exciting!!
The shadows in the palette are a mix of mattes, shimmers, satins, neutrals and brights so there really is something for everyone. If you haven't used Urban Decay shadows before then this is a great way to introduce yourself to the brand as it really shows off the amazing quality of their shadows. They are buttery soft, extremely pigmented and so easy to work with. They also all use Urban Decay's new 'Pigment Infusion System' which gives them an even more velvety texture, rich colour and staying power.
The packaging of the palette is a sturdy, matte purple case that will fit perfectly in your makeup drawer (am I the only one who has a whole drawer for makeup?!). There is a huge mirror inside which makes it good for travelling and a double ended eyeshadow brush. One end of the brush is great for packing on colour and the other end is perfect for blending. If all this wasn't enough it even has a fancy motion-control button that when pressed makes the lid open automatically revealing all the shadows inside, but that's a bit gimmicky – nice touch though!
I'm completely blown away by this palette and can't wait to play around with the colours and do some tutorials with them. The Naked palette, which I have and love, cost me £36 for twelve colours and the Vice palette is £42 for twenty so I definitely think it's worth the money. It's a good investment if you want to experiment with eyeshadows and I'd highly recommend Urban Decay shadows.
You can buy this from Debenhams, House of Fraser, Beauty Bay, HQ Hair or Look Fantastic. All eyeshadow names and descriptions listed below.
I love it! What do you think?
————————————————————————————————————
Desperation – pigeon brown w/ satin finish
Muse – deep sepia brown w/ multidimensional sparkle finish
Jagged – metallic black gold w/ shimmer finish
Blitz – Metallic yellow gold w/ shimmer finish
Penny Lane – Metallic peachy bronze w/ golden duotone shimmer finish
Junkie – Shimmery green
Chaos – Bright blue matte
Occupy – Metallic steal grey w/ multidimensional sparkle and shimmer finish
Unhinged – Metallic electric turquoise w/ shimmer finish
Black Market – Jet black satin
Provocateur – Light metallic mauve w/ multidimensional sparkle and shimmer finish
Rapture – Dark greyish purple w/ multidimensional shimmer finish
Vice – Deep aubergine purple w/ shimmer finish
Noise – Electric punch pink w/ gold glitter shimmer finish
Armour – Metallic dove grey w/ silver micro-glitter shimmer finish
Nevermind – Metallic cork w/ shimmer finish
Echo Beach – Pale wheat w/ shimmer finish
Anonymous – Opaque almond w/ matte finish
Free Bird – Pink champagne w/ silver microsparkle shimmer finish
Laced – Opaque pinky taupe w/ matte finish