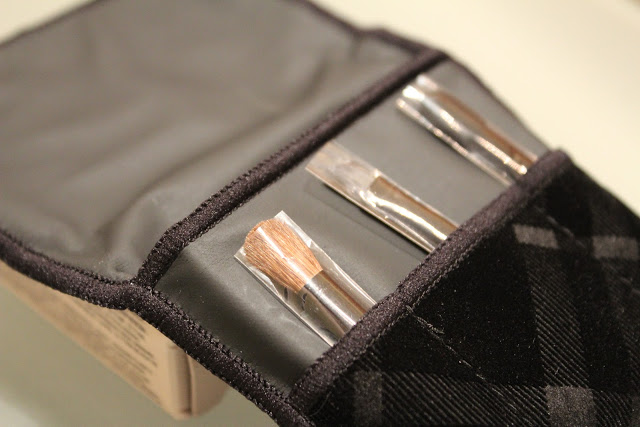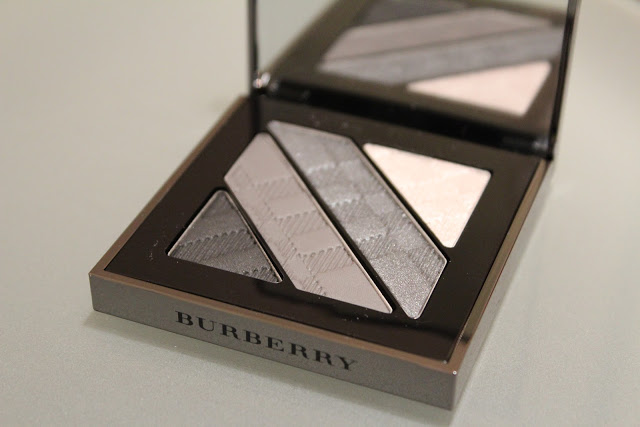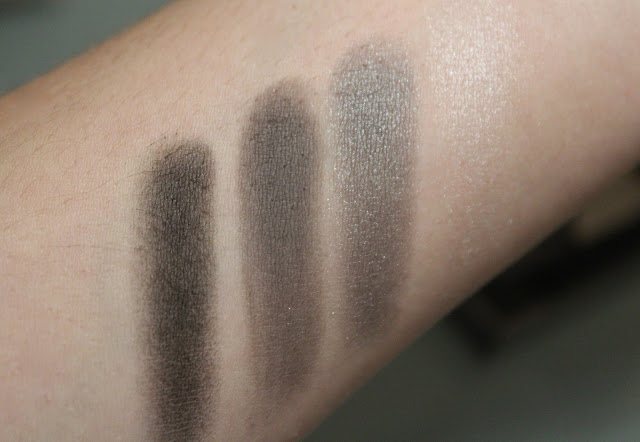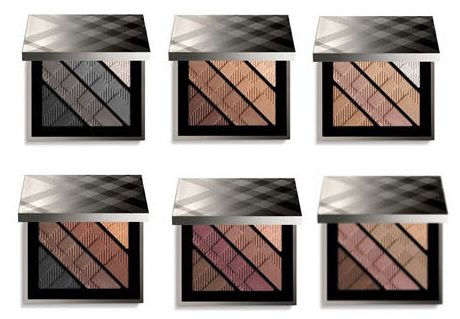 Burberry Complete Eye Palette 'Smokey Grey' £40*
I've tried the lipsticks, eyeshadows and bronzer/highlighter from Burberry's new makeup line and I'm completely sold and impressed by the whole line – they've done a great job. The packaging is gorgeous and the quality of the products lives up to expectations.
Burberry have a long list of new products launching in November and today I'm showing you their first ever eyeshadow palette. You may think £40 is quite a lot for an eyeshadow quad but each of their eyeshadows are £22.50 so this is actually a really great and affordable way to try four of their shades if you were thinking of doing so anyway. The palette comes cased in a pretty pouch with 3 cute and handy eyeshadow brushes. I don't usually use the brushes that come with palettes, but these do seem better than most so I will be giving them a go. The design of the shadows in the palette is really different for a quad and I think it looks really chic.
They come in six different shades ranging from greys, to neutrals, to more Autumnal warmer shades. I think the one that looks like it would be my favourite is the middle bottom row – gorgeous colours!
The one I am showing you today is 'Smokey Grey'. This includes a matte black (good for liner), a matte grey, a shimmery gunmetal grey and a pretty ice white (perfect for highlighting). The quality of the shadows are great, I've used them before and been really impressed.
If you already spend quite a lot on makeup then this is a great way to introduce yourself to Burberry eyeshadows and it's also a great gift (hello Christmas!).
I've already seen these on the Burberry counters. Will you be asking for one this Christmas?