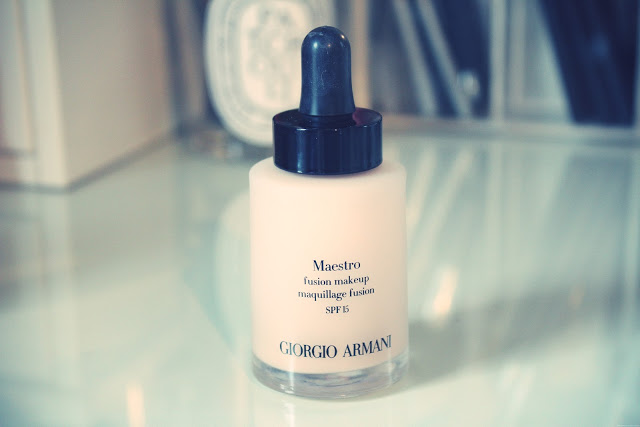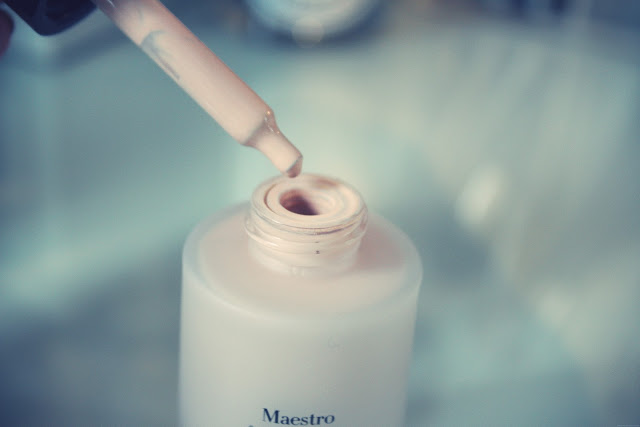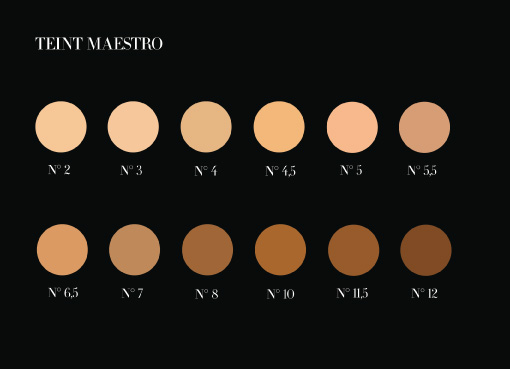 Giorgio Armani Maestro c
omplexion
perfector
* £36
After eight years of research, Armani are introducing what they call 'Maestro Fusion Makeup'.
The first product to be released is the Maestro complexion perfector and I completely understand why they don't want to call it a foundation, because it really is quite different to most foundations.
When I first received this, I opened it up and straight away and applied a bit to the back of my hand. When I squeezed a couple of drops out it appeared as a very runny liquid foundation, but when I started to blend it with my hand it instantly dried and made my hand feel like a soft, airbrushed dream.
Here's why… (warning… science bit!)
Most traditional foundation are "
emulsions with water in oil containing fillers", but Maestro contains 5 carefully selected oils. The oils which were blended in a lab all evaporate at different rates which is why they leave a fine film and a soft veil of colour. Whilst traditional foundations contain 20% water in 80% of oil, this one contains 20% of water-free oils in 80% water. The pigmentation in it is around 10% lower than most, making it more like a primer than a pigmented foundation.
I don't think this is something that will work for everyone as it is quite a specific product. If you're looking for high coverage then this isn't for you as it is very sheer and quite hard to build up. I also think if you have very dry skin then this isn't for you either. I found that it really did smooth out my skin and it felt amazing on, but unfortunately it didn't look great on the dry patches around my nose and I'm guessing this is due to the dry oils in the ingredients. If you're skin is already quite good but you want something to smooth is out and make you look a little airbrushed then I think this would be good for you.
It's an exciting launch and definitely worth a try at a counter. It has an amazing texture!
Maestro is now available exclusively to Selfridges and will launched at the beginning of October.