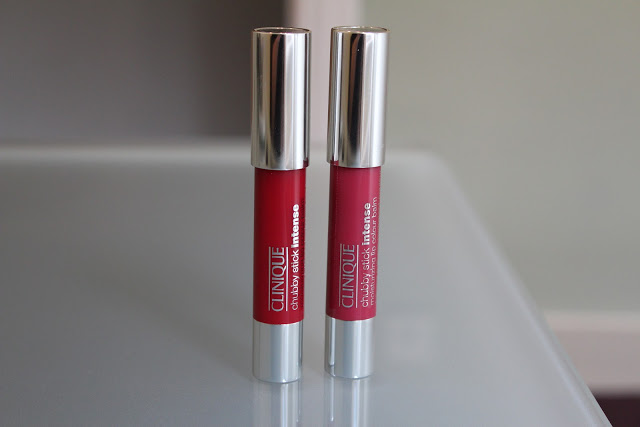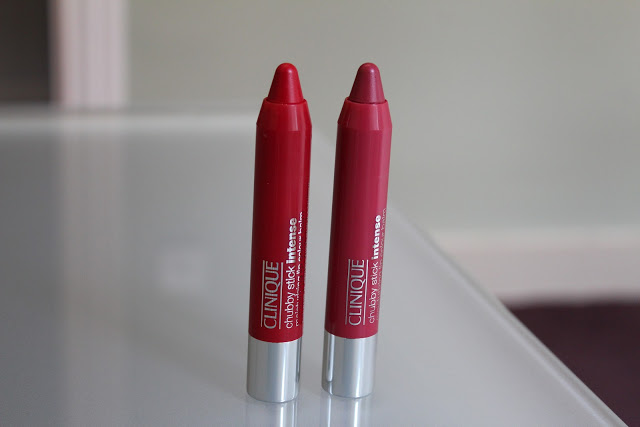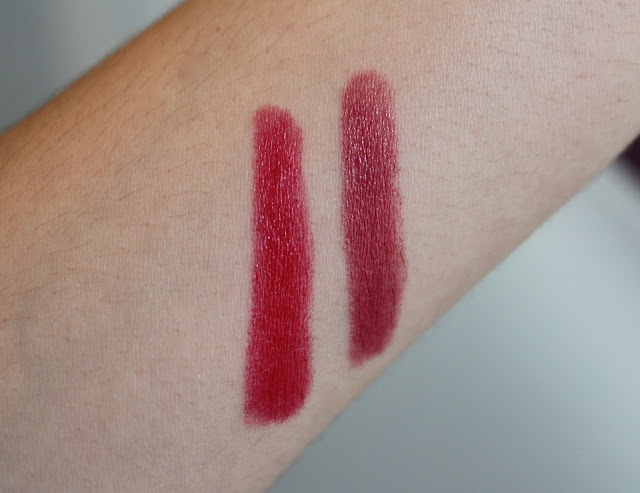 Clinique Chubby Stick Intense 03 Mightiest Maraschino £16*
Clinique Chubby Stick Intense 06 Roomiest Rose £16*
We all know about the Clinique Chubby Sticks. We went crazy for them because of their cute name, cute packaging and easy application, and now Clinique have updated the collection with the Chubby Stick Intense. These will be hitting counters mid November, just in time for the Christmas party season!
They are packaged in the same crayon-like way but offer a fuller coverage formula with more intense colour pay off. The formula iteself contains shea butter, mango seed butter and jojoba seed oil which means that they are incredibly moisturising and make your lips feel really nourished.
There are eight new Intense shades that offer a mix of bright and bold and also more rosey and neutral.
I tried Mightiest Maraschino and Roomiest Rose and love them both. I'm currently wearing Roomiest Rose as I write this and the lasting power is much better than I was expecting from a moisturising product. It feels really light and comfortable on and I found applying it incredibly easy.
Clinique have also brought out a limited edition Chubby Stick in a bright pink to raise money for Breast Cancer Care. It comes with a really cute makeup bag that's perfect to store your lip products in and you can buy it here.
Will you be trying the Intense range when they are launched in November?