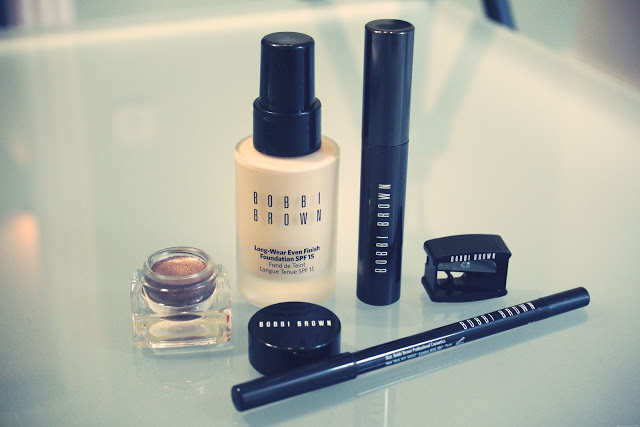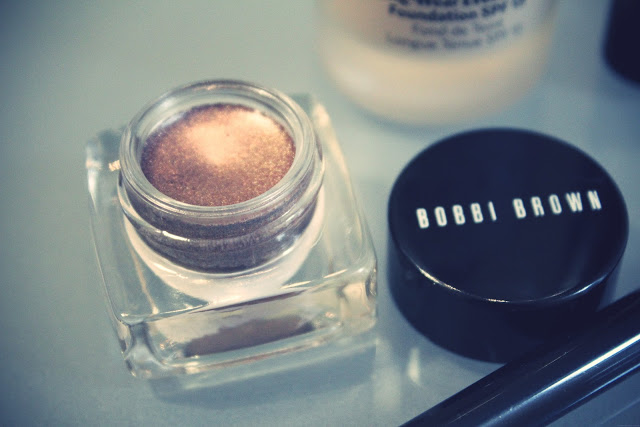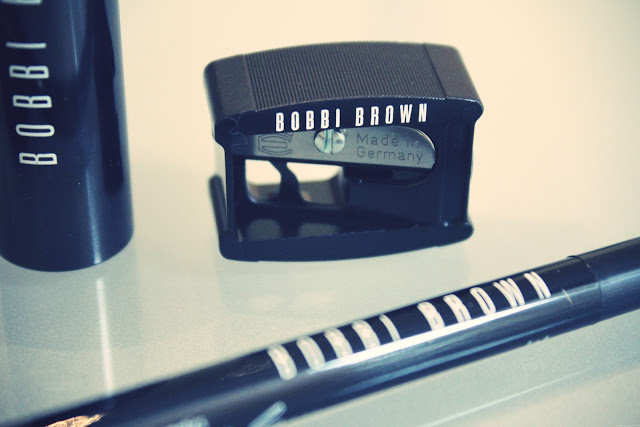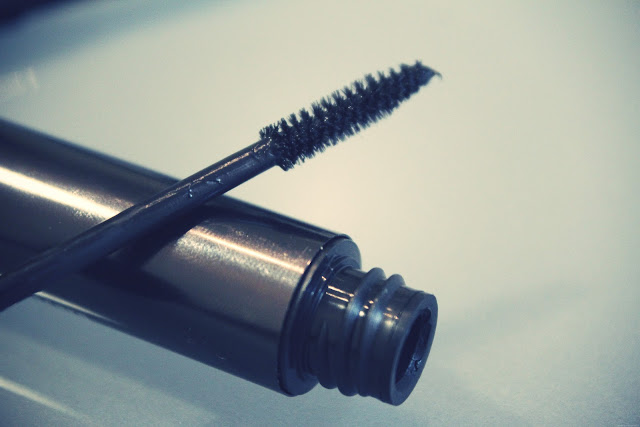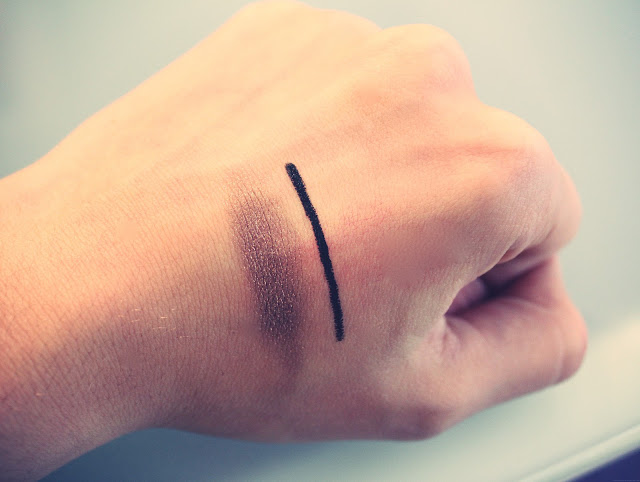 Long-Wear Even Finish Foundation in Cool Beige £30*
Long-Wear Cream Shadow in Velvet Plum £18*
Intensifying Long-Wear Mascara £18*
Long-Wear Eye Pencil in Jet £17.50*
If you've already seen me babbling about these products in this video, then sorry for the repeat but I felt these products needed their own post too.
When a product claims to be long wearing I like to put it to the test so I wore these products every day that I knew I'd be out the house from 8am to around 11pm and that was about 8 days within a 2 week period. The results were incredible and I'm so excited about it.
I don't know where I've been, clearly under a rock somewhere, but I've never tried Bobbi's long wear range and now that I have I feel an addiction coming on.
This is a medium to full coverage, oil-free foundation. The glycerin and shea butter in the formula makes it really hydrating and the gel base gives it a light-weight finish similar to the YSL Le Teint Touche Eclat. It has an SPF of 15 which is great for daily wear and as promised, it lasted on my skin all day. It doesn't look like full coverage on me, which I like, because I prefer a lighter finish.
This product blew me away. I applied and blended it using my MAC 217 because I wanted a wash of colour rather than a block. It literally didn't budge for 12 hours, not one single crease. It looked so nice on the lid and blended under the eye for a smokey look. I will 100% be looking into the other colours as this is the only cream shadow that doesn't crease on me. The plum colour is perfect for Autumn and great for an evening look.
The brush on this mascara is pretty tiny so I prefer using it on my lower lashes. Again like the others it's long lasting, but as it's not quite volumising enough for my top lashes I use it as a base before applying another mascara on top.
I have quite a few good black eyeliners already that I use on my water line so I thought I'd really put this one to the test and apply it above my lash line and blend out into the cream shadow. Once blended out it looked great with the plum and guess what…. it lasted ALL day! I've never bothered using black pencil as a liner as it always disappears but maybe now I can replace the liquid liner with this! It also comes with a sharpener, which is such a nice touch.
I'm really impressed and can't recommend this range highly enough.
Have you tried any of Bobbi's long wear products? Let me know if you have any recommendations!