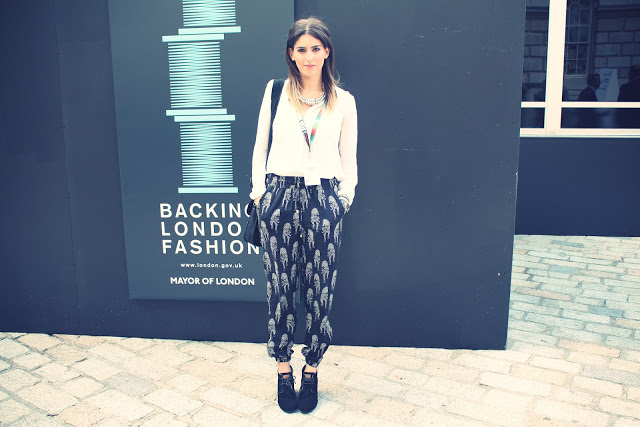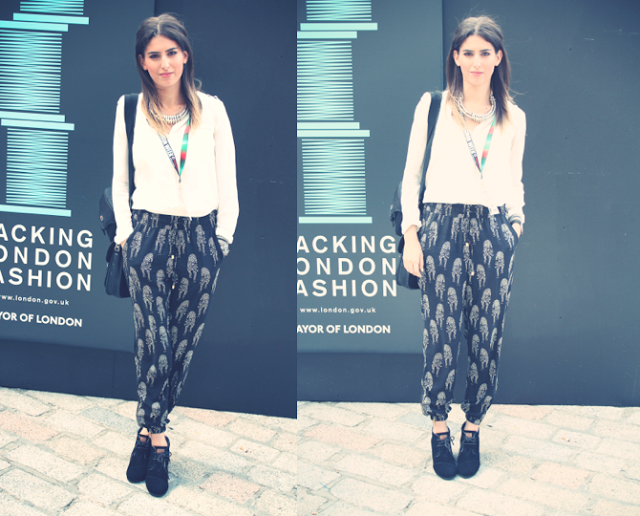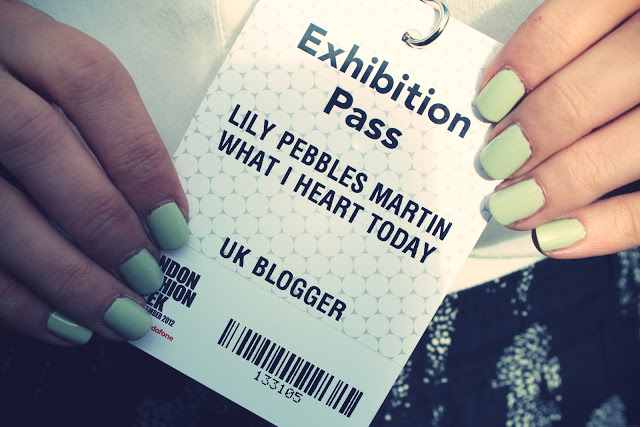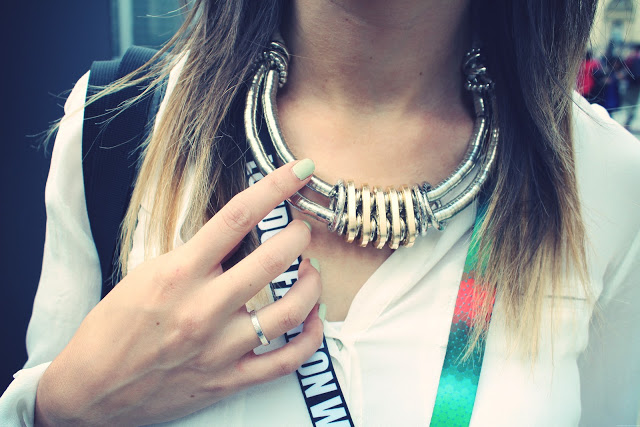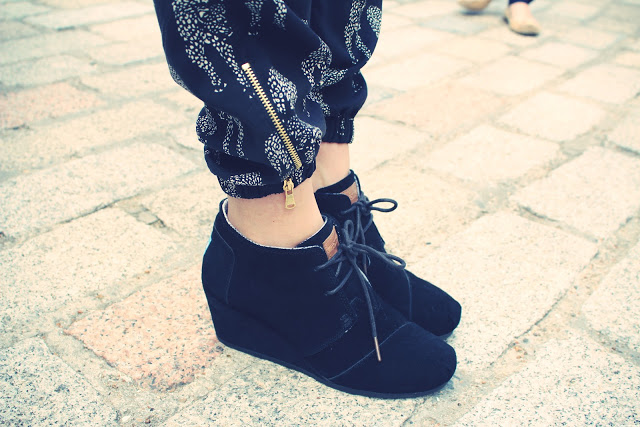 Topshop Necklace | Zara Shirt | Zara Trousers | Urban Outfitters Bag | Toms Wedges |
Butter London 'Bossy Boots'
For Day 1 at London Fashion Week I wanted to look stylish but comfortable. My main reason for being at London Fashion Week this season is to cover it from a beauty perspective so I had quite a few backstage plans, which means lots of rushing around.
I recently bought these Toms (who knew they did wedges?!) and I'm absolutely in love. They look great and they are the comfiest things I've ever worn. I've worn them for 12 hours straight without getting even one pang of pain. They have a rubber sole, so feel like you're walking on clouds. I've shown these trouser on Instagram loads (@lilypebbles) and I've worn them like crazy. They are high waisted, loose, comfy but look great because of the animal print.
I have loads more London Fashion Week posts coming up. This week is pretty much be taken up with that and then next week will be back to normal posts. I'll be showing you my 3 outfits today and tomorrow, so check back throughout the day!
What do you think of this outfit?