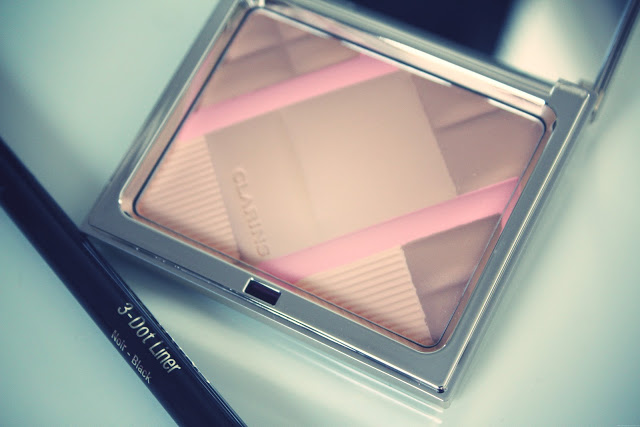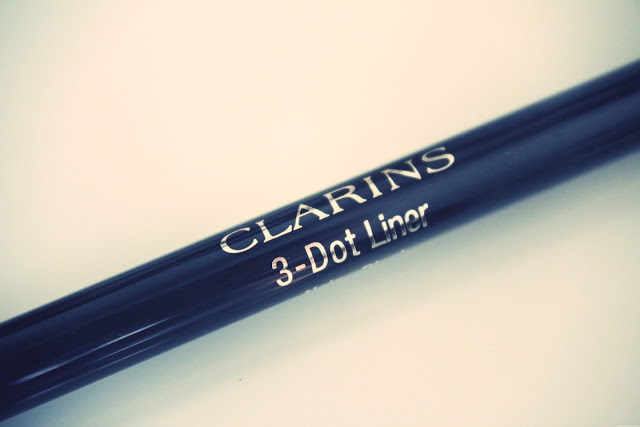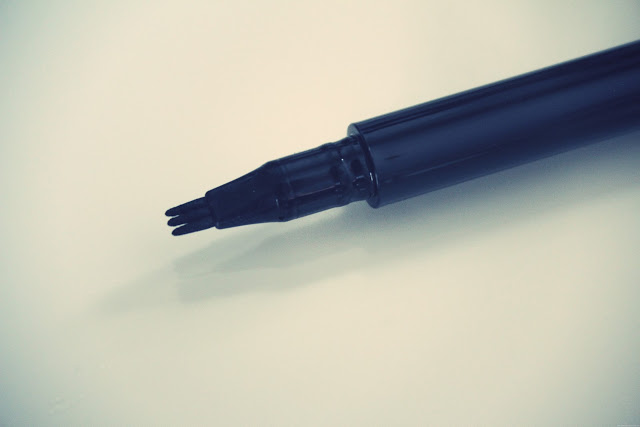 Clarins Face & Blush Powder £30*, Clarins 3-Dot Liner £20*
Ok let's talk about the Face & Blush palette first. It looks absolutely gorgeous right? But when I first opened I wondered how it would look on as the colours are all quite skin like and I was afraid it just wouldn't show up. Thankfully I was wrong, this is a lovely multi-purpose product and I've tried using a few different ways and so far I really like it. You can either blend all the colours together to get an all over glow, you can focus on the darker shades and use it to bronze or you can focus on the pink for a more pigmented blusher look. The quality of the powde is super soft and feels amazing on the skin. Strange observation… but it also smells really nice!
The 3-Dot liner is something completely new to me and I've never seen something like it before. Although it looks gimmicky it's actually a really great idea. The liquid liner has 3 prongs and unlike a normal liner where you'd draw a line across the eye, this one you simply press it on your eye in between lashes and it fills the gaps making your lashes look thicker. This is great for people who find it hard to do liquid liner and also for people who don't like having the black flick, but still want some lash volume.
Do either of these products look like something you'd use? What do you think of this new type of liner?