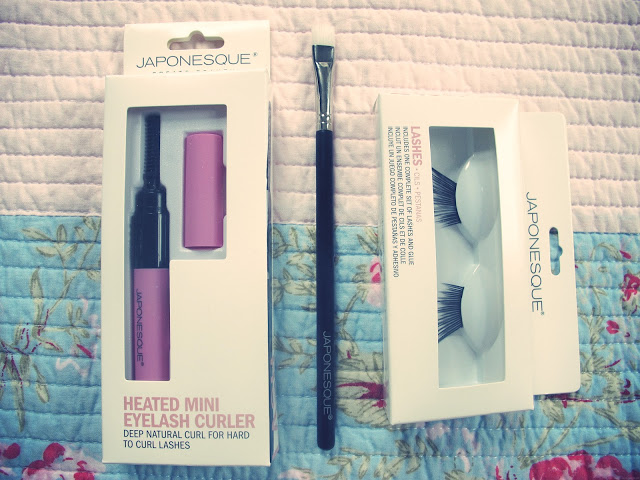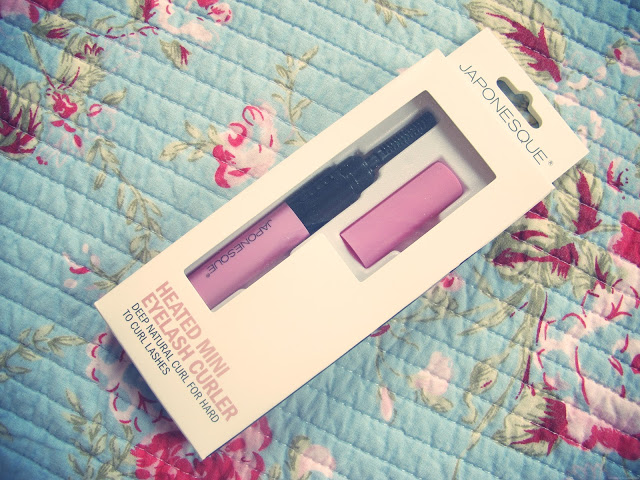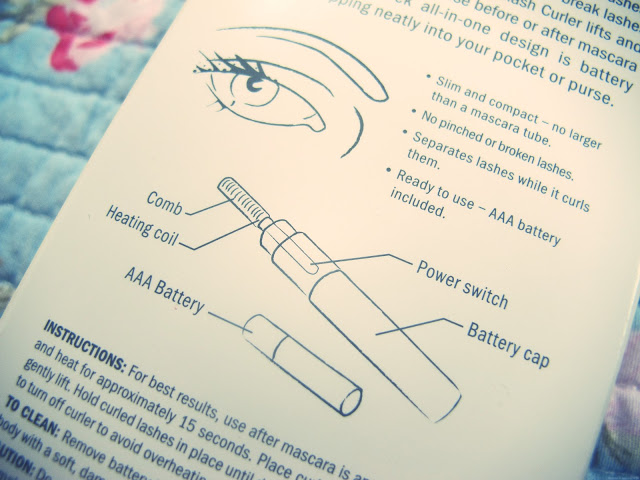 Japonesque set*: Pro Flat Eyeliner brush £10.50, Demi Flair Black Lashes £8.15, Heated Mini Lash Curler £12.50
This collection of Japonesque products are perfect for creating a 'full on flirty flutter' look. I've always been really impressed with Japonesque brushes and this pro flat eyeliner brush is a really great one. I've been using it for eyeliner as it makes it really easy to get a precise line. The demi flair lashes are great for creating a bit of drama and volume without being too full on. The heated mini lash curler is something I already own in black. It's such a clever little gadget. You turn it on, it heats up and you hold the comb against the lashes, slowly brushing up. It really curls the lashes and feels very gentle if you're not a fan of squishing your lashes in traditional curlers.
It's such a great product and so small to travel with. HQHair also have a promotion running at the moment where you get a free gift when you spend over £10 on Japonesque products.
This special edition lash curler is in pink and I'm giving it away!
Here's how to enter:
– Please 'Like' my Facebook page here
– Then please enter via Rafflecopter below.
The giveaway ends 12/7/12
It's open to anyone worldwide.
If the winner doesn't reply after 4 days, another winner will be chosen.