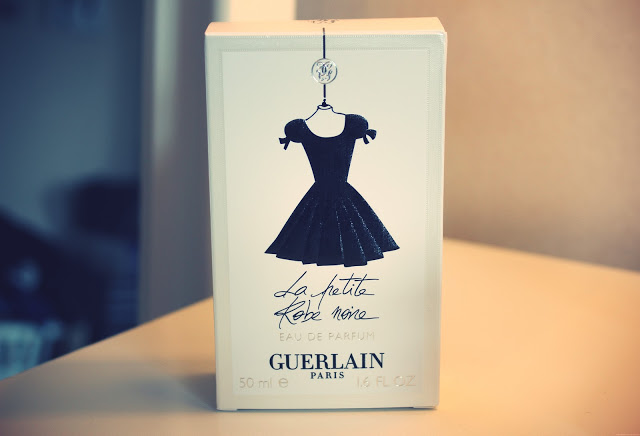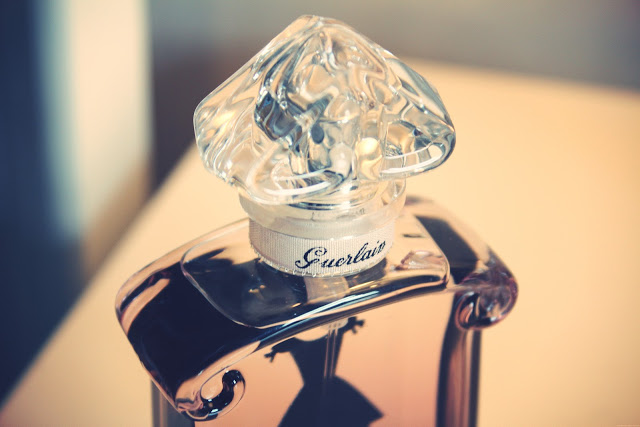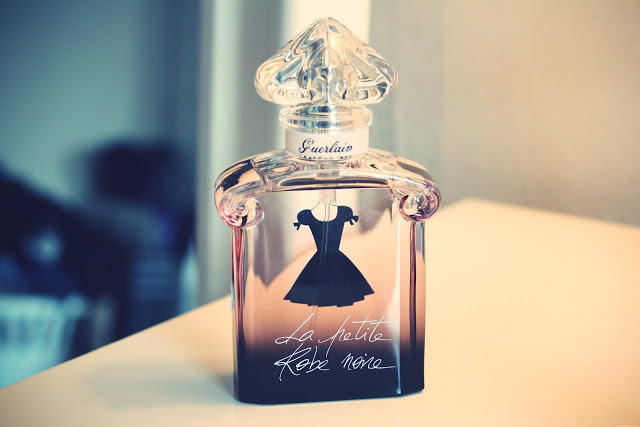 Guerlain 'La Petite Robe Noire' perfume* 50ml £60
"If you have seen me you will never forget me"
Guerlain are pretty much royalty in the
perfumery world
… They are one of the oldest perfume houses, dating all the way back to 1828. It's a truly French brand and I'm sure you have all heard of it, tried their products or seen it in your local department store. I love their bronzers but have never owned one of their perfumes, so this is a first for me.
When I first laid eyes on this fragrance my immediate thoughts were on how gorgeous the bottle is. It's the perfect size, has a really cute lid and the gradient purple effect makes it looks so luxurious. Everything about the packaging of this is perfect. The illustrations are chic and for the first time Guerlain is really appealing to the younger market. The La Petite Robe Noire girl was created by illustrators Kuntzel and Deygas and her mysterious character is really enticing. Check out this video to see more of the mysterious fashionista.
Now onto the fragrance itself. The main scent you'll get when you give this a sniff is the Black Cherry. It is however a fragrance that changes as the hours pass and other notes that come through will include almond, berries, rose and liquorice. It starts off as a very sweet scent and gradually becomes deeper and darker.
I have to be honest, this isn't my favourite scent. In fact, I wouldn't wear it at all as it's far too sweet for me. Perfume is an extremely personal thing and this just isn't the type of fragrance I go for, but I really encourage you to go and have a spritz of it yourself as it might be perfect for you!
It's available now at Selfridges and then nationwide from 24th July.
Do you own any Guerlain fragrances? Does this sound like something you'd want to try?