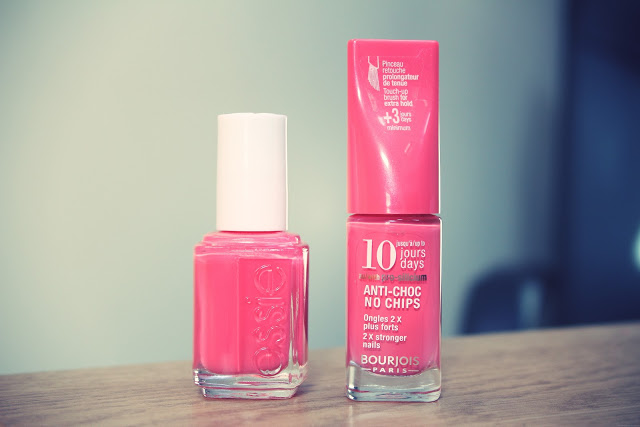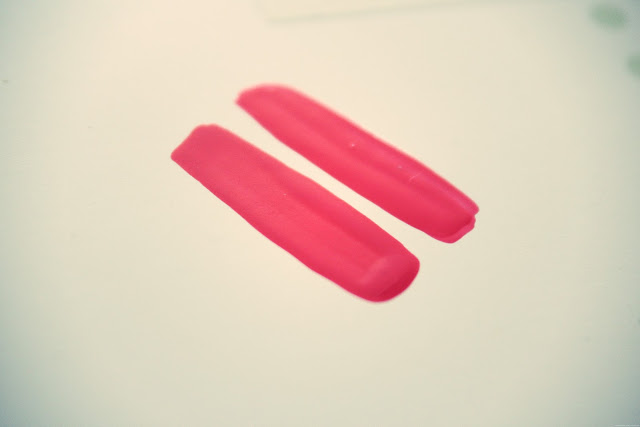 Essie 'Cute as a Button' £9.95/£7.99, Bourjois 10 day nail enamel '25' £5.99*
I've found a dupe! I'm so proud of myself.. does this make me a real beauty blogger?! ha.
Essie 'Cute as a Button' has always been one of my favourite nail colours; it's a gorgeous coral and I love it! If you remember, I recently spoke about the new
Bourjois Sweet Paris collection
and in that collection was a 10 day nail enamel in '25'. I recently wore this and instantly saw the similarity 'Cute as a Button'. I wouldn't even call this a dupe… it's an exact replica! In the swatch above, the top one is Essie and the bottom is Bourjois. The Bourjois polish applies slightly thicker and has a funny angled brush, but the final outcome is pretty much identical with both polishes.
Essie nail polishes are usually around £9.95, although they have recently launched in Superdrug and Boots selling around 30 of their most popular shades for £7.99. I have seen them in Superdrug in Marble Arch, so head that way if you want to buy some!
Anyway, I'm pretty happy with this find. It means that's one Essie polish I won't have to keep repurchasing!
What do you think? Good dupe?
Lily xx