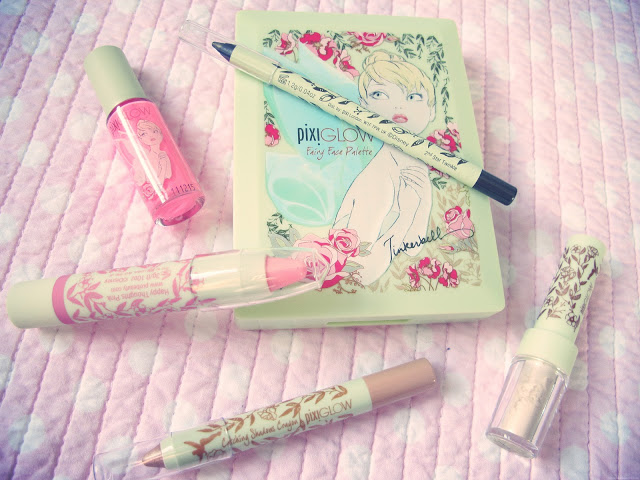 Pixi recently teamed up with Disney to create a collection dedicated
entirely
to the ultimate pixie… Tinkerbell. The whole collection, as you'd imagine, is one big combination of pastels and fairy-like shades. The design of the packaging is gorgeous with pretty illustrations of the beautiful Tinkerbell (can a cartoon be beautiful?!).
The palette in particular really made me feel nostalgic. It reminds me of the pencil cases I used to buy in the Disney store when I was little, with all the different departments that pull out.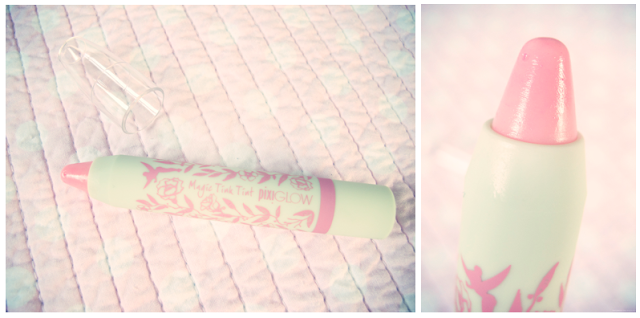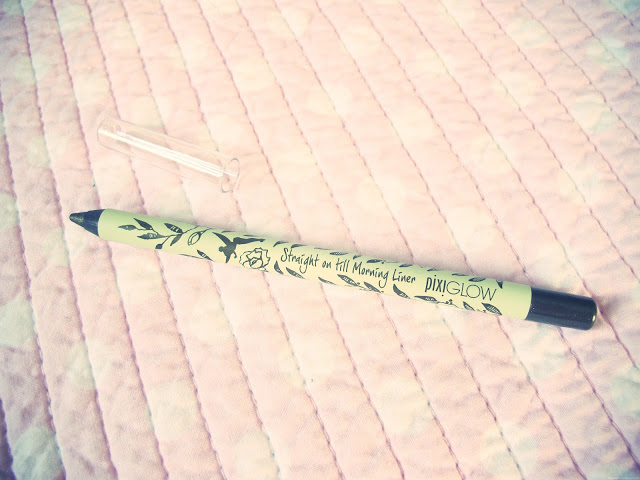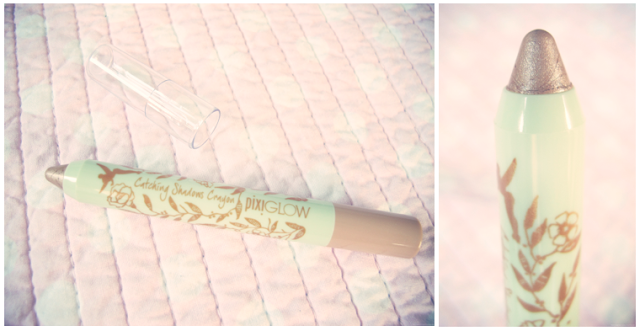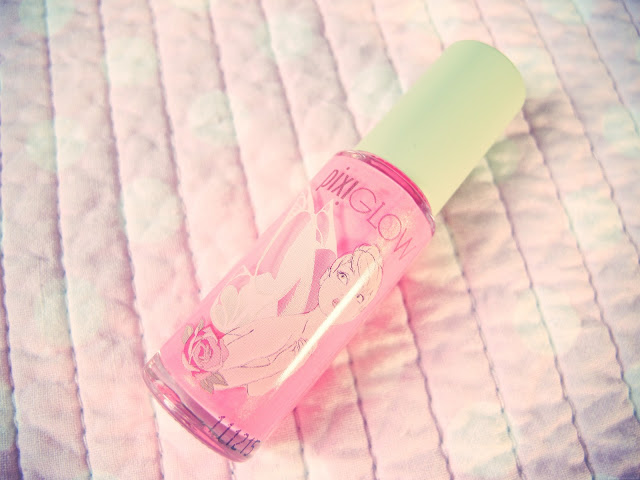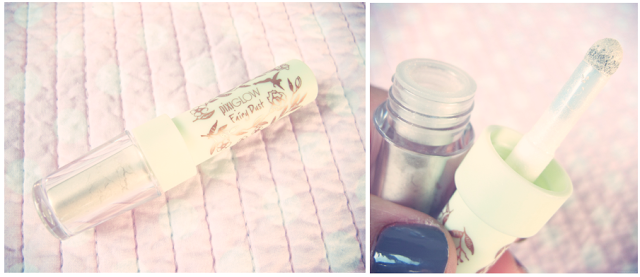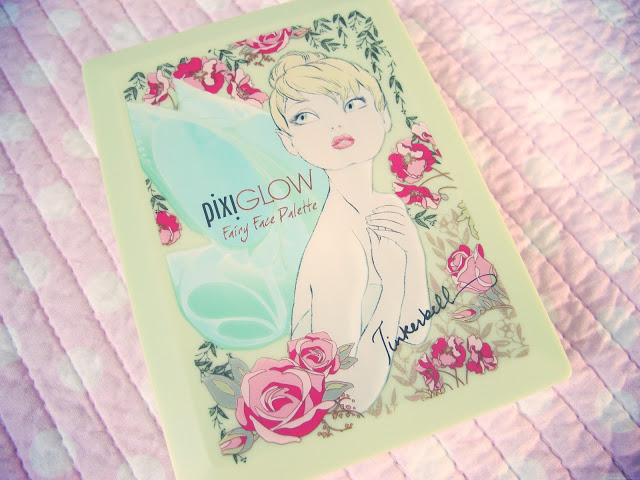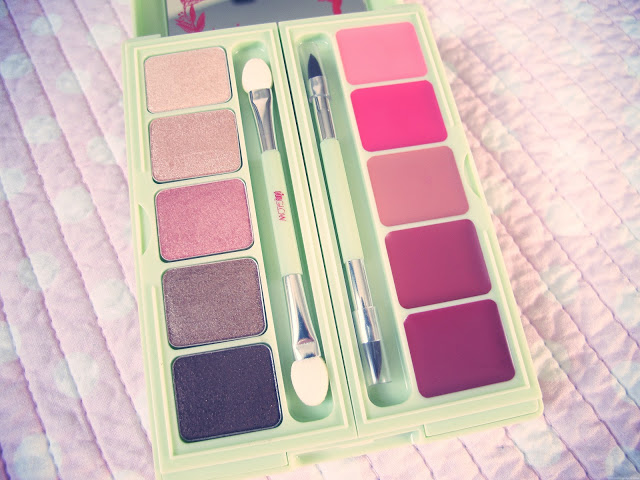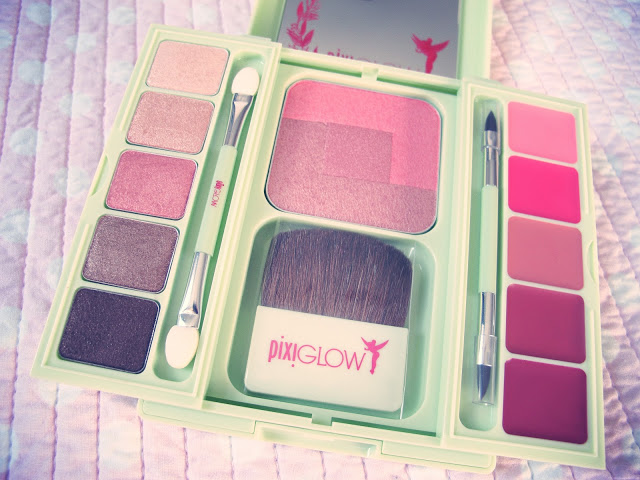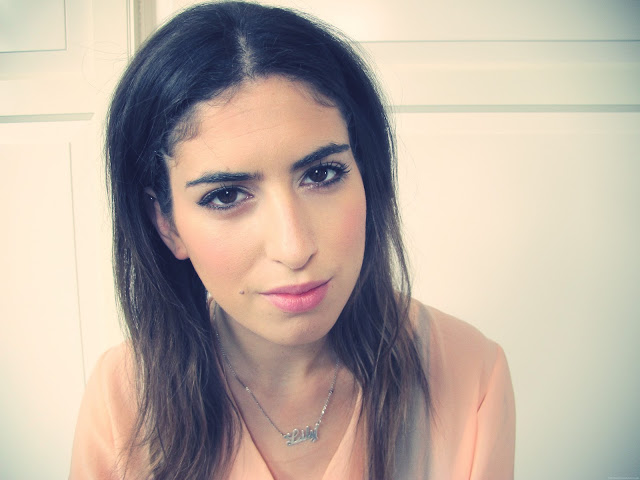 Magic Tink Tint in Happy Thoughts Pink, £12
(used in the photo above)
This is a big, fat chunky lip crayon that glides on like a dream and tastes of mint. It is supposed to react to your lips' ph level, creating an individual colour for everyone. On me it looks like a soft, light pink and I really like it! I'm not sure if I'd spend £12 on it because essentially it's just like a lip balm.
Straight on till Morning Liner, £9.50
This is a really soft and creamy pencil liner in a gorgeous shimmery green. It's very 'A Midsummer Night's Dream' colour and looks lovely on. I would use this lined all around the eye and blended out.
Catching Shadows Crayon in Beaming Reflection, £12
(used in the photo above)
This is a cream-to-powder eye shadow crayon in a shimmery light brown/taupe. It's quite waxy which makes it a really good base for eye shadows. As it's so chunky it's also really easy to apply all over the lid.
Fairytale Nail polish in Pirouette Pink, £10
I absolutely LOVE this polish. In the bottle it looks like a bright barbie pink with gold shimmer; unfortunately the gold shimmer doesn't show up on nails BUT it's still a gorgeous colour. It makes me feel really girly! It dries quite matte, but adding a top coat to it means you can also wear it glossy. I have had so many compliments wearing this polish it's crazy! The quality of the nail polish is really good and I'm definitely going to be checking out the other shades now.
Fairy Dust in Moonlit Luster, £10
(used in the photo above)
This is literally how I would imagine fairy dust to be. It looks lovely as a highlight and came out gold and shimmery when I applied it to my cheekbones. It can be quite messy as it's a loose powder, but in it's a sweet little pot and would make a lovely gift.
Fairy Face Palette in Pixi Belle, £32
(used in the photo above)
This is probably the most exciting product in the range. It comes with 5 eye shadows, 5 lip shades and 3 blusher shades. I found the eye shadows really soft, buttery and pigmented. I was genuinely impressed! I used the top 2 shadows all over the lid and the bottom 2 on the outer corner and crease. The lip shades are pretty and pink and are easy to apply with a crush as they're really creamy. I don't love applying lip products with a brush so probably wouldn't reach for this as much. I was a little disappointed with the blushers after thinking they looked gorgeous. I didn't find them quite pigmented enough for me and felt i had to really spend a while applying many coats before seeing much on my cheeks. The palette also comes with a big mirror and two brushes, although I probably wouldn't use the brushes.
Overall I'm really impressed and am glad I was introduced to this brand that I've always seen but never paid attention to. This collection is now available at Boots.
What do you think of this collection? Will you be trying any of the products? Have you tried Pixi before?