I've been trying out some Eyeko products recently and wanted to show you how I got on. All I really know about Eyeko is that they have an affiliate program that seems to show up on most blogs and that they recently re-branded and raised their prices, which didn't please many people. I have no judgement on that as I've never bought from them before, so I'm going to try and look at this with fresh eyes.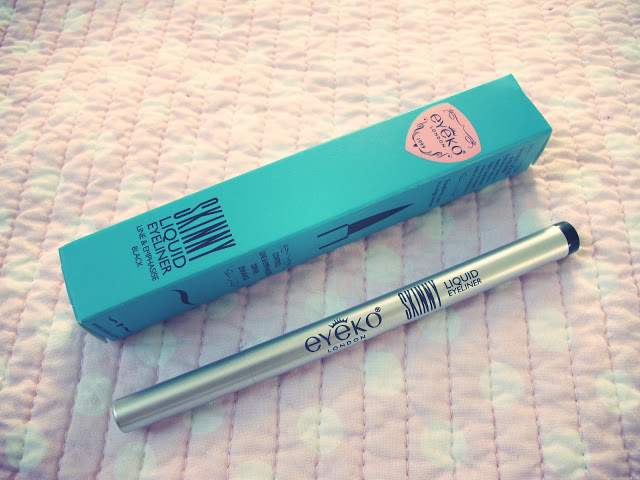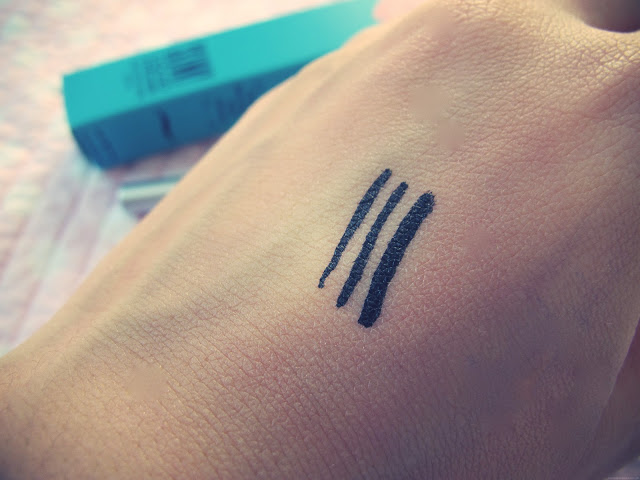 The Skinny Liquid Eyeliner comes in 3 colours and is £10. It's in an easy felt tip applicator which is my favourite type and comes in a nice bright blue box. The liner itself applies really easily and very black. It instantly dries and doesn't budge all day. As you can see in the image, it's also possible to use different parts of the liner tip to make the liner thicker or thiner depending on what you want. I'm really impressed by the liner; I think it's definitely worth the money and easily competes with my favourite Soap & Glory liquid eye liner.
I also tried out two of their mascaras. They have three in total; the Fat, the Skinny and the Curvy. The mascaras are £15 each and they all come with their own Eyeko shield. I love the packaging and the fact they are in a little tube. It's really nice to hold and just looks really cute!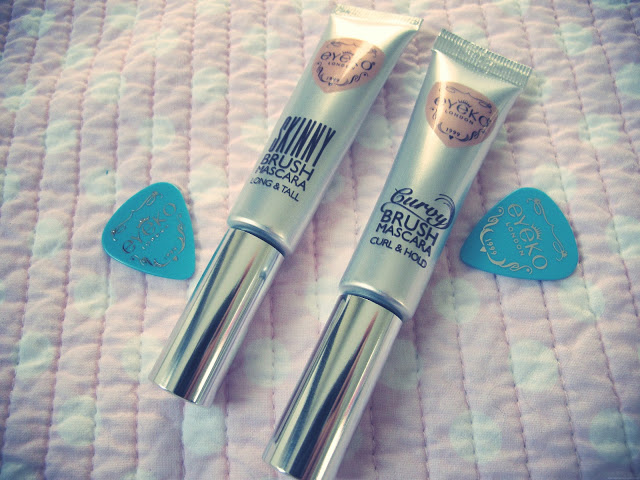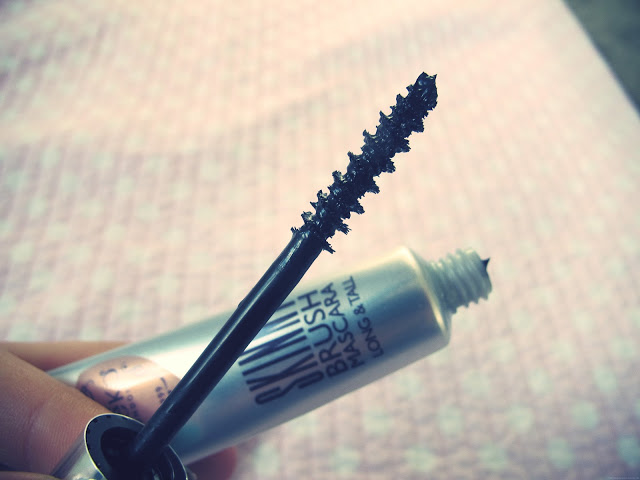 The Skinny Brush Mascara was the first one I tried. I was quite impressed with this one, it really separated my lashes and made them look longer. It didn't give much volume, but for days when I want a more natural look, this is like the perfect mascara. It lasted really well throughout the day and didn't run at any point.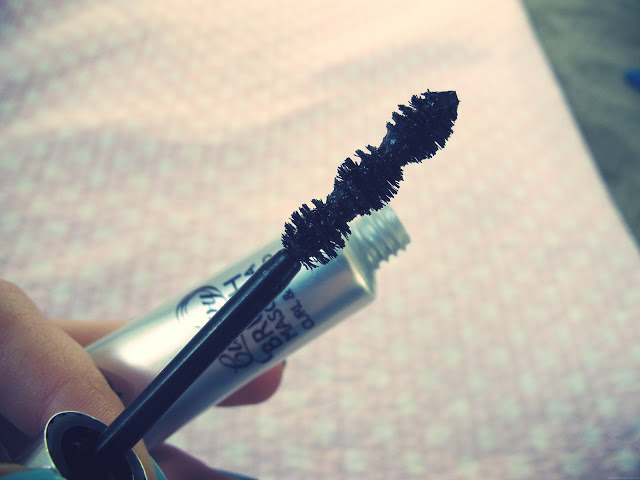 The
Curvy Brush Mascara
didn't really impress me as much. I don't think it's right for my kind of lashes; I found it couldn't really grip onto the lashes which resulted in not much volume and not much definition. As you can see in the photo, it just didn't do much at all. It's a shame because the brush looks amazing!
What's really strange is that all the mascaras come with an 'Eyeko shield', which is basically an Eyeko branded guitar pick. You're supposed to hold this behind the lashes when applying the mascara to avoid any smudges. I don't really get this; I've been wearing mascara for a decade now and have never once smudged in on my eyelid when applying it. I think the shield looks cute but is just a gimmick and not necessary at all. I did like the Skinny Brush Mascara and wouldn't mind spending £15 on it.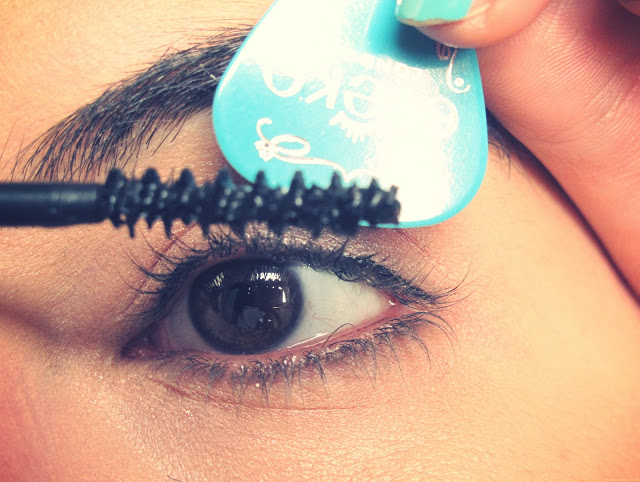 Have you tried any Eyeko products? If, so which ones and what did you think?
Disclaimer: These products were sent to me as PR samples. My opinions as always are honest. Links in black italics.