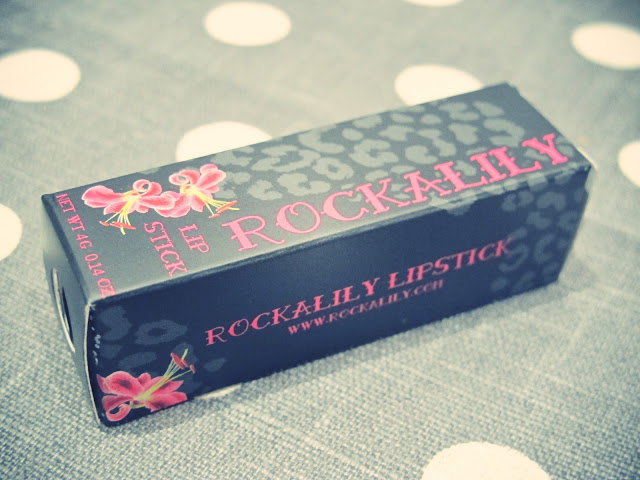 When I heard the news that Zoe and ReeRee would be collaborating on a lipstick I was ridiculously excited. Zoe is the perfect person to create her own lipstick; she has great taste, great ideas and an amazing knowledge on beauty. I have always wanted to try a Rockalily lipstick but have never got round to it, so I knew this would be the perfect opportunity. Despite Zoe being a very good friend of mine, I had to wait just like everyone else to see what shade she had created and the suspense killed me! I wasn't surprised though when I saw the first images of the bright pink lipstick as Zoe doesn't do anything discreetly and from what I've heard, neither does Ree Ree.
I went to the "ZOMG!" blogger's bash and picked up my pre-ordered lipstick there. The event was really fun and definitely created a "ZOMG" buzz.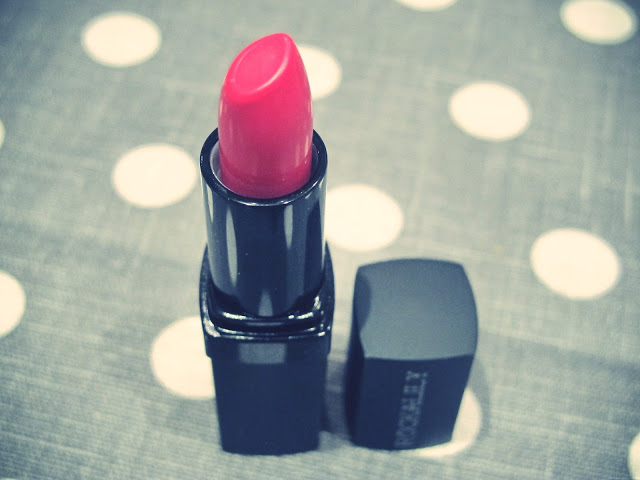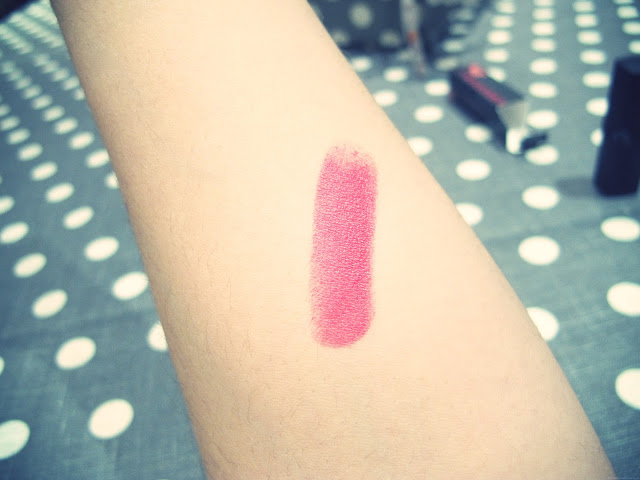 Zoe really got stuck into making this lipstick, it's not one of those collaborations when they just put their name to it. She knew exactly how she wanted the colour and finish.
Here are a few questions I asked the lady herself…
What's so great about Rockalily lipsticks?

Rockalily Lipsticks are super pigmented, the best i've tried (and I do have a major lip product
addiction) because ReeRee takes a lot of care into making them completely worth the money. They're soft and moisturising, even while being a matte finish. They are cute and fun and totally addictive and I absolutely love them! If you're struggling to find the perfect lipstick to suit you, you're bound to find one in the Rockalily collection and that's why it's a total must have for all women!
What were you trying to achieve with the "ZOMG!" lipstick?

I wanted to make something that was a little bit Zozo and a little bit ReeRee. We spent ages designing the shade and I was very particular about what I wanted, I knew I wanted something that would be unique, but not horribly unwearable. The ultimate goal was to make a pink that suited every single skintone – I really hope it does! I didn't want a completely matte finish so it's got a slight shiny satin finish, and I didn't want one that would rub off immediately (huge pet hate) so you'll find it lasts a long time.

What tip would you give to someone who wants to try to wear a bright lip without standing out too much?

Try mixing down your Rockalily lipstick with some lip balm, either by decantering it into a little pot and melting in the microwave for ten seconds with some vaseline or an old chapstick, or by simply mixing vaseline and Rockalily on the back of your hand. What you'll find is you'll get a lip balm/lipstick hybrid that wont be crazy pigmented but will be enough to tint the lips. Or just dab onto the center of your lips, just under your cupids bow and then rub into the lips – you'll get a quick pop of colour but it'll blend into the rest of the lips! Or, embrace your inner Rockalily self and give it a bash – I promise you'll love the confidence and you'll enjoy your lipstick!
When I saw this colour, as lovely as it is, I thought oh damn. I've never been able to wear bright pink so I knew that I'd buy this to support Zoe but wouldn't get any use out of it. LITTLE DID I KNOW… It suits me! Wahoo! Good job, Zo – I'm impressed. I found it really creamy, easy to apply and I'm really looking forward to wearing it out
.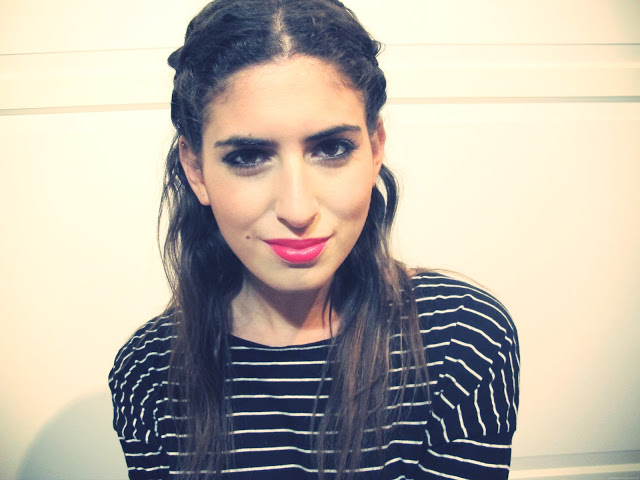 So what do you think of the lipstick?
You can buy it here from the limited edition section. I'm really happy with mine!
Lily xx
Disclaimer: I bought this with my own money and as always my opinions are honest.