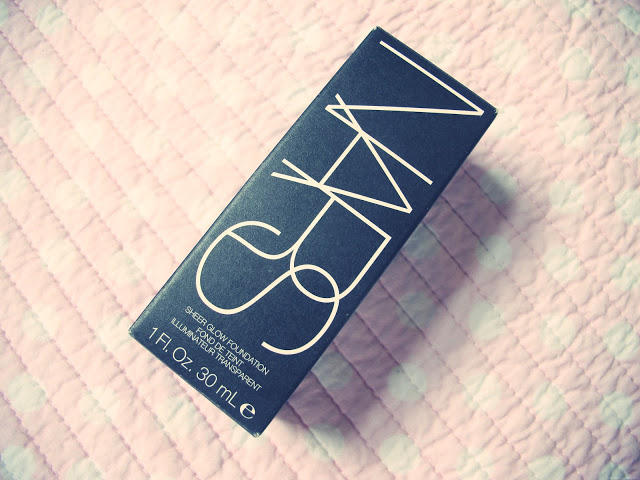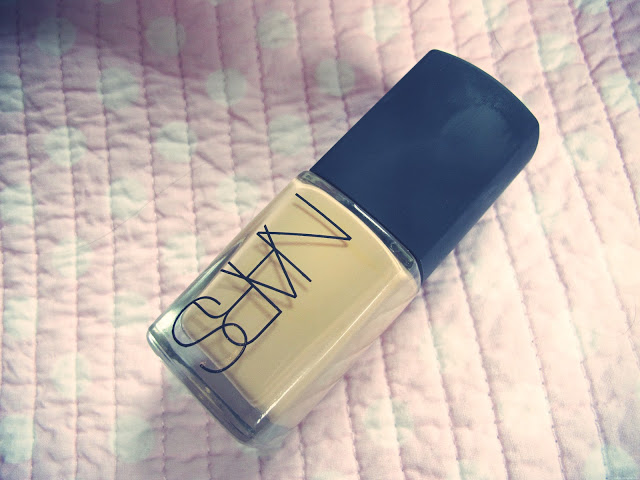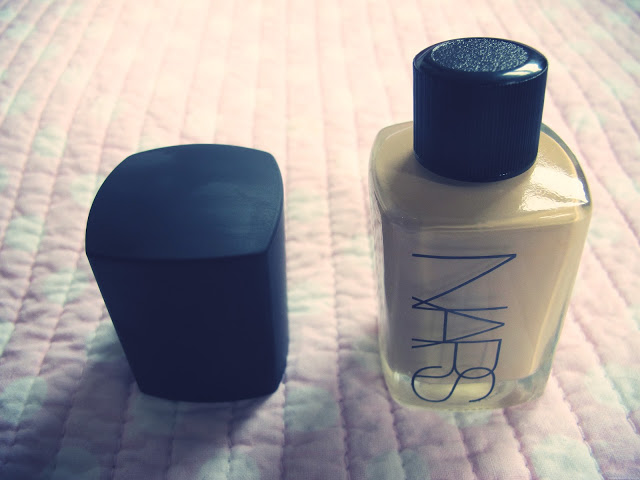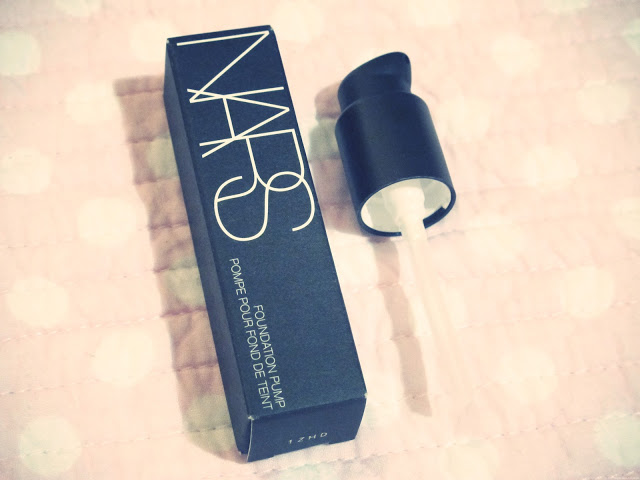 For a while I've been looking for a foundation that's in between my lighter ones such as Chanel Vitalumiere
Aqua
and heavier ones I've tried like the new Chanel Perfection Lumiere. After reading many reviews and watching many 'foundation routine' videos I decided to try the NARS Sheer Glow foundation.
I found it nearly impossible to get a sample of it. I tried John Lewis, Fenwick, Space NK, House of Fraser… everywhere! I NEED to try a foundation on myself on a full face to know if I want to purchase it, so I was getting rather frustrated. Eventually I gave in and allowed the lady at Space NK to take off my makeup and reapply it using the NARS foundation. I really hate doing this because if it looks awful I'm left looking stupid for the rest of the day!
She applied it and I liked it. Done.
The lady at the NARS counter was adamant that NARS foundations have to be applied using fingers, which I thought was strange as I'd never heard any blog reviews mention this. I tried it using my hands a few times and was never really happy with the result. Eventually I gave up and went back to using my trusty buffing brush and the result was so much better. I love how this foundation leaves a dewy finish but not so dewy that you're shiny. It doesn't feel too heavy and sinks really nicely into the skin. Some foundations sit on my skin so when I make a phone call, my phone is covered in foundation after – I hate this! The NARS one doesn't do this at all. I find it really easy to blend around my ears and jaw where I usually find it hard. On me, it's a medium coverage – I don't put too much on. I also find that it last really well throughout the day. When I used my fingers it didn't, but now I use a brush it lasts all day.
The colour is a perfect match for me. I was given 'FIJI', which when dabbed on my face looks too dark, but once blended in is perfect. The most ridiculously annoying thing about this foundation is that it doesn't come with a pump. Seriously, who pours their foundation onto their hand?! Gross! I very quickly started mission 'hunt down a pump'. I was lucky to find the last one in Space NK near my house and bought it for £3 – phew! But here's another stupid thing… once the pump is on, you can't put the lid on. So if you ever carry your foundation around in a makeup bag, is pretty much going to leak!
I do like the packaging though apart from that. It's in a nice solid glass bottle and it feels very luxurious.
Wow, longest review ever! Well… it's because I really like it.
Have you tried NARS Sheer Glow? What do you think of it?
Disclaimer: This product was bought by me.