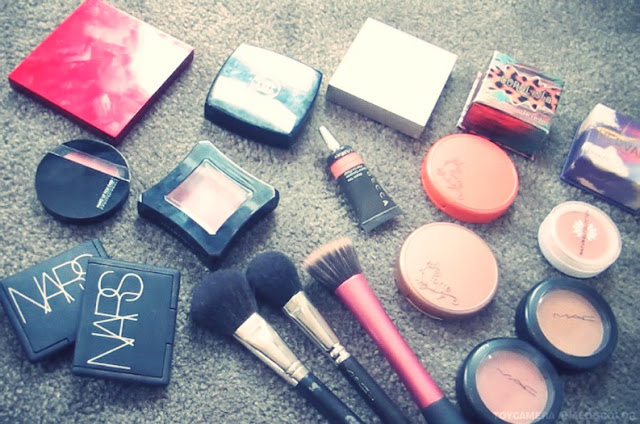 I got quite a positive reaction from my what's in my bag video, so I thought I'd make another one. This time I'm showing you my blusher collection – although I just realised I forgot to mention my favourite Smashbox blusher!! fail.
All the products mentioned are in the description box of the video with links to where you can buy them. If you want to see those, just view the video in YouTube and check the info box below.
I hope you enjoy it. Please let me know what you think and subscribe to my channel if you'd like me to make more.