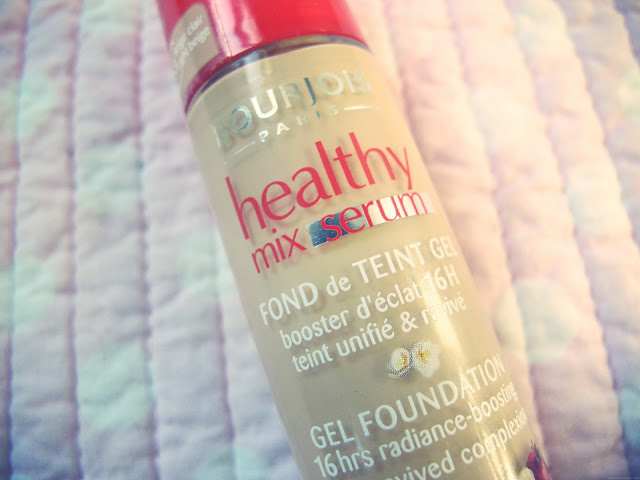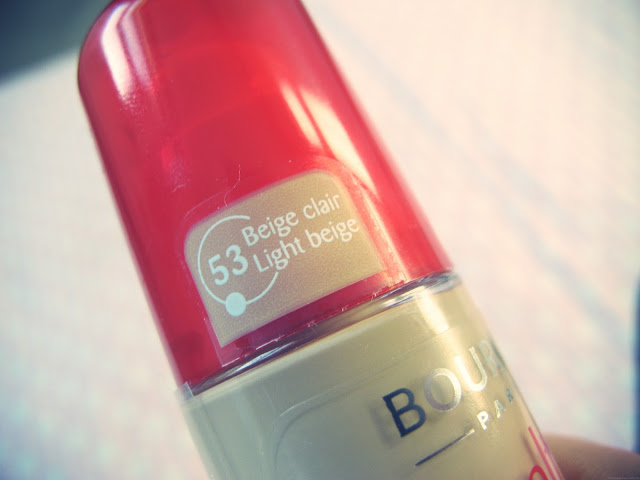 Anyone who knows me, knows that I'm a foundation snob. My favourites include Chanel, Clarins and Laura Mercier. I don't know why but I really fancied trying a high street foundation and I'd heard good things about the Bourjois Healthy Mix Serum foundation – so I picked one up from Boots.
The foundation is £10.99 and I got the shade 53 Light Beige.
The packaging: I actually really like the bottle. It's not too big or heavy, but still feels really good quality. It's got a nice pump which is really easy to control, so you don't squeeze out too much product.
The product: The colour is actually perfect for me. I think it's probably the best match out of all my foundations. I'd say it's a light/medium coverage that you could probably build up. It leaves a dewy finish that looks really natural. Some people may need to apply a bit of powder, but I love the natural finish it gives! It smells really nice too – it's got lots of fruit in it like goji berries and pomegranate.
Application: I apply this by dabbing a few dots around my face with my finger and then using the Real Technique's Stippling brush in circular motions to blend it in.
I'm really happy with this purchase and have used it everyday since I got it. I'm going to take this away with me too as it's the perfect finish for both sunny Miami and frosty New York.
When I told Zoe about my love for this foundation she said "wow, if you like it it must be good!" – that pretty much sums up my usual attitude towards foundations.
Have you tried this yet? What do you think? I'm seriously impressed!
If you follow me on Twitter you'll know it's my birthday tomorrow. I haven't stopped going on about it – I'm actually like a 6 year old! How I can still be so excited, even at 24, I have no idea!
Disclaimer: This foundation was bought by me.