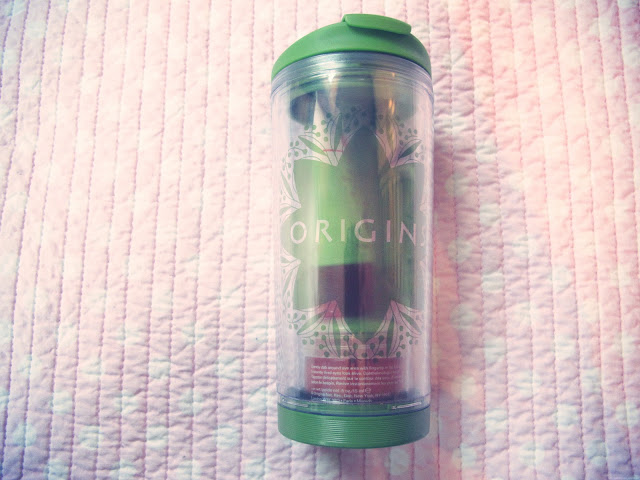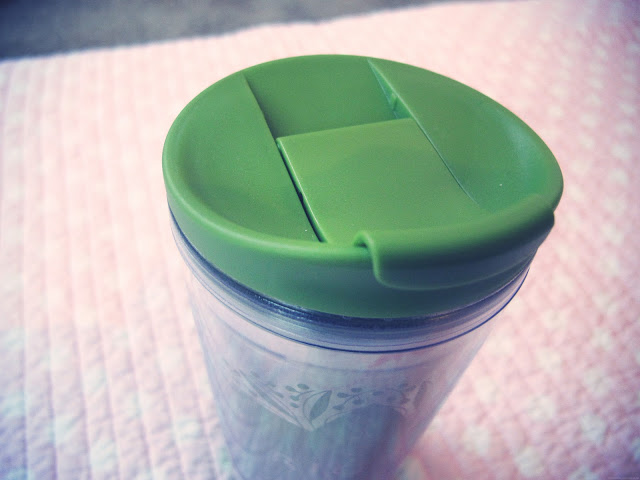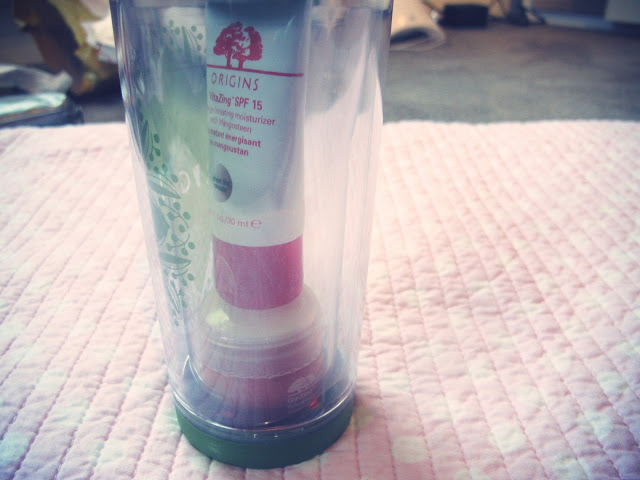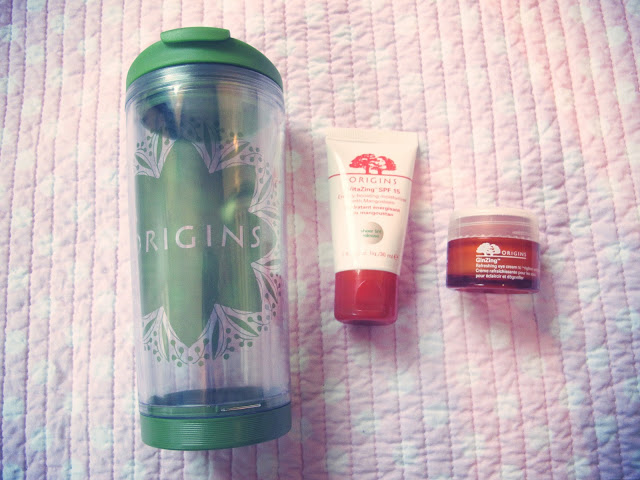 Origins is a brand I have always been interested in. I remember when I was little I used to go to the Origins counter with my mum and I was fascinated by all the pretty products. I remember her talking to the lady for ages and then buying a bag of products, and I never really understandood why she needed them. Little did I know…
There are so many products I am dying to try from Origins, like the Ginger Float and the A Perfect World moisturiser. I went for a little browse the other day (yeah right, 'browse') and completely forgot that it's that time of year for Christmas gift sets. I was seriously impressed by the selection of gift sets they offer, there is something for everyone! Now I know it's not my birthday yet, or Christmas… but I thought I'd treat myself!
I have wanted to try these two products for ages, so I was really happy when
I saw this duo for £21! What I love about it, is that they come in a really cute Origins flask…what a bonus!
I am going to try and do a proper review of both products, but from what I've tried so far, I love them! The VitaZing is a gorgeous moisturiser with SPF15 and Mangosteen. It feels really refreshing and healthy on the skin. It's supposed to create a tint on your skin, mimicking a healthy glow – I'm a bit scared of this, but hopefully I won't look orange. I'll let you know!
The GinZing is a lovely eye cream, which is a salmon pink colour (a bit strange). I have found it best to use this in the mornings as it is light, refreshing and reduces any puffiness around the eye area. In the evenings I'd use an anti-ageing eye cream, so it's nice to have something lighter for the morning.
Eeeek, I'm so excited to use these products properly… that's really sad isn't it?
Have you tried these? What do you think of the nice Christmas set?
Lily xx
Disclaimer: I bought this gift set with my own hard earned money 🙂